AI - A Career Co-Pilot for the Future of Work
We are pleased to present this month's Leadership Reimagined episode featuring Hamoon Ekhtiari, founder and CEO of FutureFit AI. Join us for an invigorating conversation as Hamoon shares his vision of a world where everyone is provided personalized human-like career guidance in the form of a GPS for your career. Hamoon discusses the importance of creating these opportunities and shares his vision: "There are tens of millions of people in this country that have skills or the ability to gain the skills necessary to fill employers' needs, but just don't have the visibility or access to opportunities." Hamoon goes on to say that some future-focused employers are building and funding pathways that will guarantee job opportunities; the individuals who benefit from these pathways are typically from more diverse backgrounds. Hamoon describes a "pre-funded training, where employees are assessed and then triaged and routed to the pathway most suited to both their interests and what's in demand in the market. At the backend, the employer is ready to say, if you complete this pathway, we'll give you a guaranteed interview or a job offer or a work opportunity for you to actually get experience. Think of it just like a highway infrastructure. They're building on ramps where predictably you get into jobs rather than, I'm just going to go to higher education and cross my fingers that I'll end up with a job."
Hamoon is an AI visionary, and his insights and experiences provide a glimpse into a future where career opportunities are accessible to all, transforming how we approach professional growth and employment.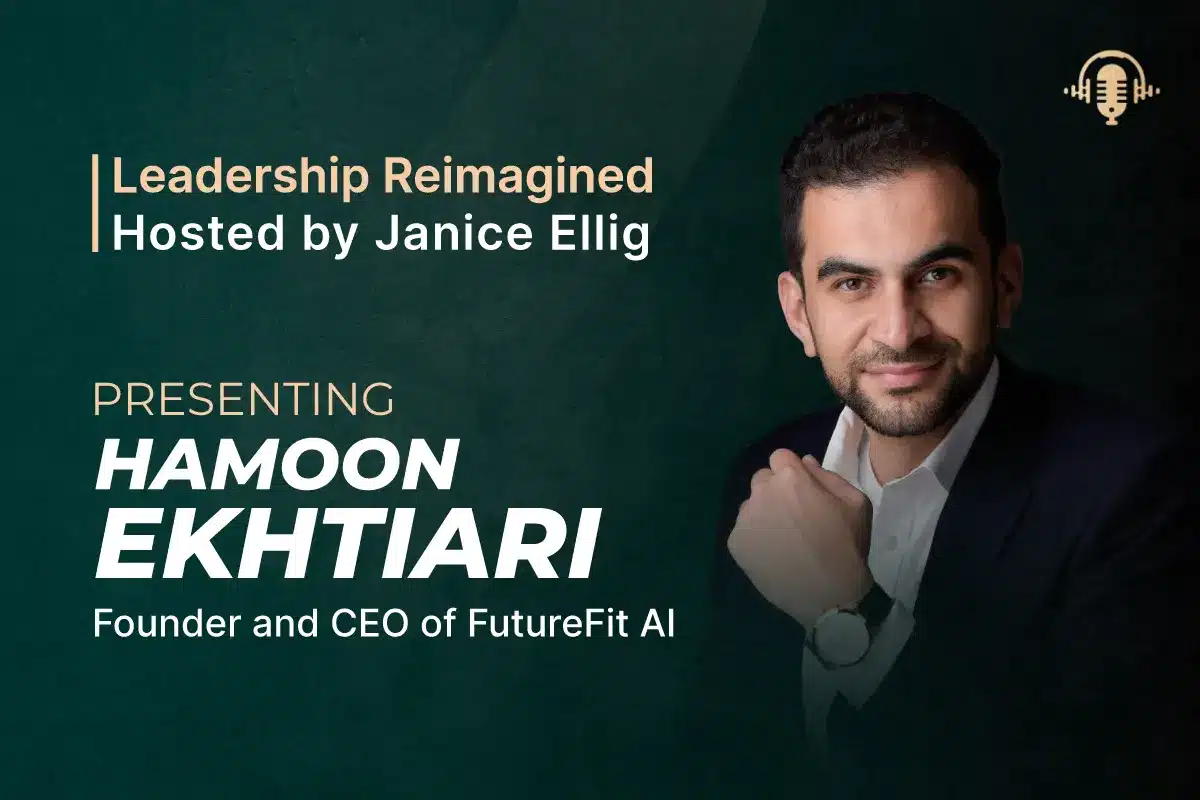 Hamoon is the CEO of FutureFit AI, an AI-powered platform that partners with companies and governments worldwide. FutureFit AI's work has been featured in and recognized by the Wall Street Journal, Harvard Review, US & UK Governments, and the Future of Work Prize. Hamoon previously led the future of work strategy for a large telecom and technology company and was the Founding Director of a leadership, skills, and innovation academy at one of the world's largest urban innovation hubs. He founded a social enterprise, helped build Deloitte's consulting business in the Caribbean, and taught as adjunct faculty. He is a member of the Governor General's Leadership Conference, an AdR Fellow at the University of Cambridge, a recipient of the University of Waterloo's Alumni Achievement Medal, and a Canada Millennium Scholar.
Please enjoy this inspiring episode of Leadership Reimagined featuring Hamoon Ekhtiari, founder and CEO of FutureFit AI!
Leadership Reimagined is available on the following popular podcast stations: