Good Leaders Listen. Great Leaders Listen to Each Other.
Ellig Group's Advisory Board is comprised of outstanding corporate executives whose wisdom and expertise inform our search and leadership solutions. Diverse in their backgrounds and core proficiencies, they are united in their commitment to excellence and are forward thinking. Our advisory board exemplifies our vision for the cultural evolution and diversification of corporate America, and we are deeply honored to receive their guidance as we work towards that vision.
Truett Tate is the Chairman of a number of Boards, including Reference Point, TLC Lions, and Thinkably; board director of DEVClever; and the recently retired Chairman of QBE, NA. He has a long and esteemed global executive history including most recently as CEO of ANZ USA, Europe, Japan, Korea and the Middle East. Immediately prior, he was Group Executive (and Board member) at Lloyds Banking Group, responsible for Wholesale & International Banking (Including Global Wealth and International Retail) across the United Kingdom, the Americas and worldwide and prior spending 27 years at Citigroup where he held a variety of senior roles including corporate banking business across each of its regional geographies. Truett's long board history includes Virgin Group, Ten Group, the BITC, BAB Inc along with many other charitable and academic organizations.
President, CEO and Board Director, Amalgamated Bank
Priscilla Sims Brown is a multi-national board director and C-suite executive with 30 years of financial services experience. She currently is President and Chief Executive Officer of Amalgamated Bank, and prior was the Group Executive for Marketing and Corporate Affairs at Commonwealth Bank of Australia. Priscilla has held senior positions at AXA Financial, Inc., Sun Life Financial, and Lincoln Financial Group. She has advised several digital startups and served as the Chief Executive Officer of Emerge.me, a digital health insurance broker. For the past three years, she served as a member of the Board of Trustees of Teachers Insurance and Annuity Association of America ('TIAA'), a US Fortune 100 financial services firm with over $1.2 trillion in assets under management. She served on the TIAA Investment, Nominating and Governance, and Corporate Governance and Social Responsibility committees, as well as Trustee and CEO selection subcommittees.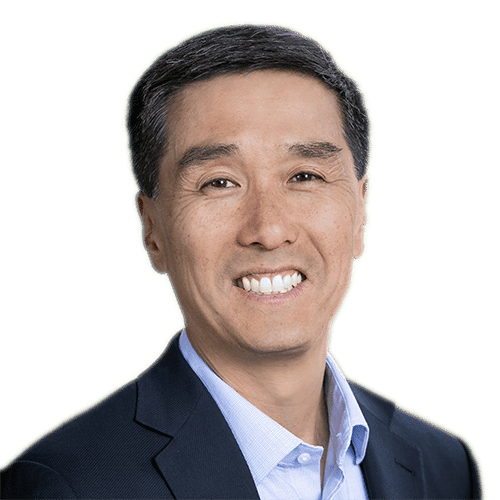 Founder and CEO, Equilar, Inc.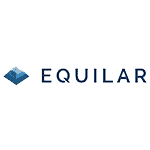 David Chun, Equilar Inc. Founder and CEO, has led Equilar since its inception to become one of the most trusted names in corporate governance. His recognitions include one of the "100 Most Influential Players in Corporate Governance" by the National Association of Corporate Directors (NACD), the Disruptor Award by 2020 Women on Boards, and Outstanding 50 Asian Americans in Business.  A sought-after speaker on corporate governance and board diversity matters, including events hosted by The Conference Board, Deloitte, EY, HR Policy Association, KPMG, NACD, NASDAQ, NYSE, The Society for Corporate Governance and Stanford's Directors' College. Prior to Equilar, David was a Vice President in the Investment Banking Division of Donaldson, Lufkin and Jenrette and a management consultant with Bain & Company and Kenan Systems. David serves on the boards of the Commonwealth Club of California, PGA Reach, the Silicon Valley Leadership Group (SVLG) and is a trustee of Committee for Economic Development (CED).  
Cynthia Jamison, serves on the Board of Directors of Tractor Supply Company (NASDAQ:TSCO), a position she has held since 2002, where she is Chairman of the Board, after serving as Lead Director, and Chair of the Audit, Compensation & Corporate Governance Committees. Since 2013, she also serves on the Office Depot Board (NASDAQ: ODP) where she Chairs the Audit Committee and is a member of the Compensation committee. Ms Jamison was elected to serve on the Darden Restaurants Board (NYSE: DRI) in October 2014 as part of a complete Board replacement slate through Starboard Value's proxy fight; there, she serves as Chair of the Audit Committee as well as serving on the Compensation Committee. In May of 2015 she joined the Big Lots, Inc (NYSE: BIG) Board and in May 2022 she became Chair. Her previous Board roles includes: Horizon Organic Holdings, Cellu Tissue, Caribe Media and B&G Foods.
Maurice Jones is the Chief Executive Officer of OneTen, where he draws on his deep leadership experience in the public and private sectors to spearhead the coalition's mission to create 1 million family-sustaining careers for Black talent in America over the next 10 years. As OneTen's first CEO, Maurice leads the efforts to establish the coalition's capabilities and elevate its reach and impact while reimagining how business leaders come together to effect positive social change and create a more equitable society. Prior, Maurice served as the President & CEO of Local Initiatives Support Corporation (LISC), one of the country's largest organizations supporting projects to revitalize communities and catalyze economic opportunity for residents, and as the Secretary of Commerce for the Commonwealth of Virginia, where he managed 13 state agencies focused on the economic needs in his native state. 
Tonie Leatherberry was at Deloitte for nearly three decades where she was the principal architect of The Board Leadership Forum and the NextGen CEO Academy, each of which has had a meaningful impact, ultimately placing more than 70 Black leaders into executive-level and board roles. As Chair  Emeritus of the Executive Leadership Council, she created the Chairman's Council of Academic Achievement to address achievement gaps for students of color in America's educational systems, and as President of the Deloitte Foundation, the mission was to drive initiatives to develop future leaders through education. She is a passionate leader who has devoted much of her professional life to creating opportunities for women and people of color. Tonie is a Board Director at Zoetis Inc., Direct Digital Holdings, and American Family Insurance
President, Broadridge Financial Solutions
As President of Broadridge Financial Solutions (NYSE: BR) Chris Perry drives overall growth strategy, including overseeing Broadridge International, helping lead M&A activity, and is a member of the Executive Committee. Joining in 2014, Chris oversees all client and marketing activities globally and is responsible for delivering the company's annual sales targets. Under his leadership Broadridge has enjoyed five years of consecutive record setting sales. He has also been a driving force behind the transformation of the organization from a portfolio of companies to an enterprise cloud-based services provider. Previously, Chris has held numerous management and commercial roles at Thomson Reuters (NYSE: TRI), and its predecessor, Thomson Financial; and prior worked in several FinTech companies. 
President, CEO and Board Director, Aspira Women's Health
Nicole Sandford is President and CEO of Aspira Women's Health after serving as a member of the company's board since February 2021. Prior Nicole was EVP, Global Board Advisory and Search Practice Leader at Ellig Group where she created and launched the Board Readiness Program. She joined Ellig Group after nearly three decades at Deloitte where she led the firm's regulatory and operational risk practice, founded its corporate governance program and advised clients on governance, crisis response and regulatory risk management. Inducted into the NACD Directorship 100TM in 2022, she is a corporate governance expert. 
Myrna Soto has over 28 years of focused Information Technology/Cybersecurity experience including as Founder and CEO of Apogee Executive Advisors, an advisory firm focused on providing strategic consulting to Executive Leaders and Boards (Public & Private) in the areas of Technology Risk, CyberSecurity, Technology integrations, Digital Transformations and Enterprise Risk Management. She also serves as a Strategic Advisor and on the Advisory Boards of multiple privately held organizations.  Myrna serves on the Boards of CMS Energy/Consumers Energy (NYSE: CMS), Delinea, Headspace Health, Spirit Airlines (NYSE: SAVE), TriNet (NYSE: TNET) and Popular Inc. (Banco Popular, and Popular Bank) (NASDAQ: BPOP). She is recognized as a Governance and Board Leadership Fellow by the National Association of Corp Directors (NACD). Additionally, she serves on the Board of Delinea (formerly known as ThycoticCentrify); TPG Company, a privately held CyberSecurity Technology Provider; and on Headspace Health. 
Kathy Higgins Victor, is the President and CEO of Centera Corporation, an executive development and leadership consulting firm, located in Minneapolis, MN. Kathy advises Boards, CEOs and C-suite executives on leadership effectiveness, executive and CEO succession, and corporate governance. Her firm's work spans a multitude of diverse Fortune 500 industry sectors. Prior to founding Centera in 1995, she had broad experience in senior executive and officer level positions. Her experiences and competencies cover the major human resource functions including: executive compensation, health and welfare benefits, CEO and executive succession, organizational culture, and employee and labor relations, gained through director and senior vice president roles with the global companies of Northwest Airlines, Grand Metropolitan PLC, The Pillsbury Company, and Burger King Corporation. Kathy sits on the boards of Conduent, Inc. since 2019 and formerly Best Buy, where she was Nom/Gov Committee Chair (1999-2020).