Global Executive Search Firm
Global Executive Search Firm
In today's ever-shifting landscape, finding the perfect fit to enhance your leadership team can feel like the impossible. Let us partner with you to find the top diverse leaders your company deserves.
We are a purpose-driven, women-owned and operated global leader in recruiting diverse executive talent. Executive and board search is the cornerstone of our business, but only the beginning of our partnership with our clients and candidates. Through our advisory and assessment capabilities, as well as our leadership development and onboarding programs, we provide the guidance and tools to help both parties reach their goals.
We are Reimagining Search through the talent we present, the success of our candidates, and the world-class experience we provide our clients.
Talent Thrives. Cultures Collaborate. Organizations Outperform.
From the Fortune 500 to startups, companies trust Ellig Group with their leadership, culture, and DEI initiatives.
Boardroom Parity for over Two Decades
CEO Janice Ellig is the founder of the Women's Forum of New York's Biennial
Breakfast of Corporate Champions
The Breakfast of Corporate Champions recognizes S&P 500 and Fortune 1000 companies which exceed the national average of women on boards.
Helping Companies Achieve Parity of Diversity in C-suites and Boardrooms
Female-Founded Search Firm
Certified by the Women's Business Enterprise National Council (WBENC).
Ellig Group Advisory Board
Leveraging the wisdom of experienced, high-profile executives, board directors, and thought leaders.
A member of the world's top 10 executive search organizations, with 400 consultants in nearly 40 countries.
Broad access to diverse board and C-suite candidate sources through the Executive Leadership Council (ELC); Latino Corporate Directors Association; Ascend; 30% Club; and Women's Forum of New York biennial Breakfast of Corporate Champions, founded by Janice Ellig in 2011.
Board Readiness Coaching Program
Preparing executive talent for the Boardroom through our robust network and relationships.
Considering both the markets you serve today and your future strategic imperatives, we tailor our searches to meet your industry needs. With expeditated results, the majority of our searches are completed within three months.
Diversity, Equity & Inclusion
80% of our C-Suite placements and 85% of our board placements are women and/or members of underrepresented groups. 45 years in executive search, 75% of our annual searches are with returning clients.
Minimal conflicts of interest and no internal conflicts between partners.
We take the time to credibly market your compelling story to the best candidates. With our Partner-led approach, Janice Ellig interviews, assesses and presents all candidates.
Hogan Assessment, The Leadership Circle, and Clifton Strengths ensure cultural fit.
100 Days of Post-Placement Support/Coaching
A certified Executive Coach partners with you and the placed candidate to facilitate smooth transition.
A password-protected online portal where you can track your search's progress 24/7.
Years in Executive & Board Search
Diversity Placements in 2021
A Celebrated Legacy
Our clients reap the full benefits of the insights, networks, and partnerships we've built over 45+ years in the business world. Janice Reals Ellig joined legacy company Gould McCoy Chadick as a Partner in 2000. As Co-Chief Executive Officer, the firm evolved into Chadick Ellig. In 2017, Chadick Ellig became Ellig Group and recognized as the premier woman owned search partner for diverse top talent.
An Expert Leader
Heralded by Bloomberg Businessweek as "one of the world's most influential headhunters," Janice Reals Ellig is a respected expert in the executive search field as well as a founder, speaker, author, mentor, philanthropist, advocate and champion of gender parity and inclusion in the workplace. As CEO of Ellig Group, Janice wants her legacy to be gender equality with the appointment of more women and diverse candidates on corporate boards and in the C-suite.
A Company For Today
Multi-generational, agile, transparent, and results-driven, we are today's premier talent partners for tomorrow's leadership needs. Proud to be a purpose-driven, women-owned and operated firm, we are dedicated to advocating for inclusive leadership that will shape the future. With a strategic network of global partners who focus on greater inclusion, equity and diversity, and share our philosophy of providing impactful talent solutions that help define and grow organizations.
Ellig Group is a purpose-driven and women-owned company. Over the last 20 years, more than 80% of our placements have been women and/or diverse candidates.
1977
In the Beginning...
Bill Gould and Millie McCoy found NYC executive search firm Gould & McCoy.
1986
A New Partner
Susan Chadick becomes a partner in the newly renamed Gould McCoy Chadick
2000
Janice Joins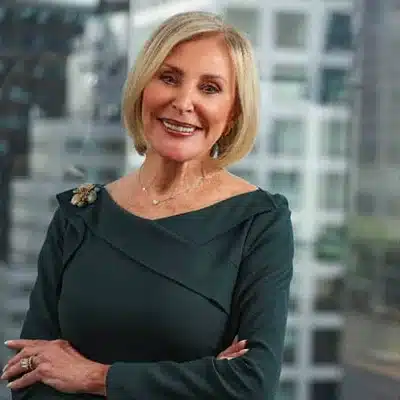 Janice Ellig joins as a partner after a successful corporate executive career.
2001
Hot Off the Press
Janice publishes her first bestselling book, What Every Successful Woman Knows, co-authored with Bill Morin.
2007
Changing of the Guard
Janice and Susan become Co-CEOs, and the firm is renamed Chadick Ellig.
2007
Literary Leadership
Janice and Bill Morin publish their second book, Driving the Career Highway: 20 Road Signs You Can't Afford to Miss
2011
Breakfast of (Corporate) Champions
Janice founds the Women's Forum of New York's Breakfast of Corporate Champions.
2017
Ellig Group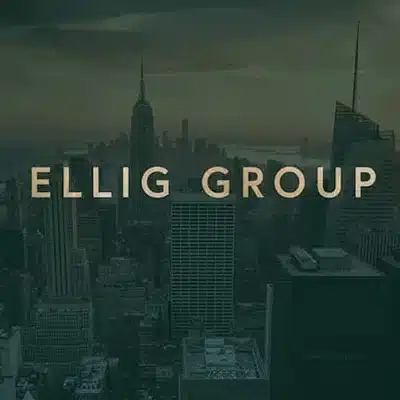 Chadick Ellig evolves into Ellig Group, Reimagining Search. Janice takes up the mantle as CEO.
2022
A New Chapter
Ellig Group greatly expands its service offerings to meet and exceed the ever-changing needs of contemporary corporate America.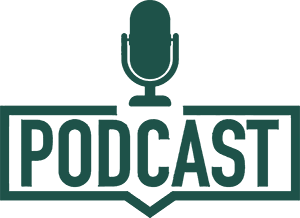 Leadership Reimagined
Join Janice Ellig, CEO and founder of Ellig Group, as she sits down with extraordinary leaders in this series of game-changing conversations.

New episodes released on the 3rd Thursday of every month.
National Presence, Global Reach
NYC member, leading Worldwide Executive Search Consortium. We serve clients globally in over 40 countries with access to over 400 search partners.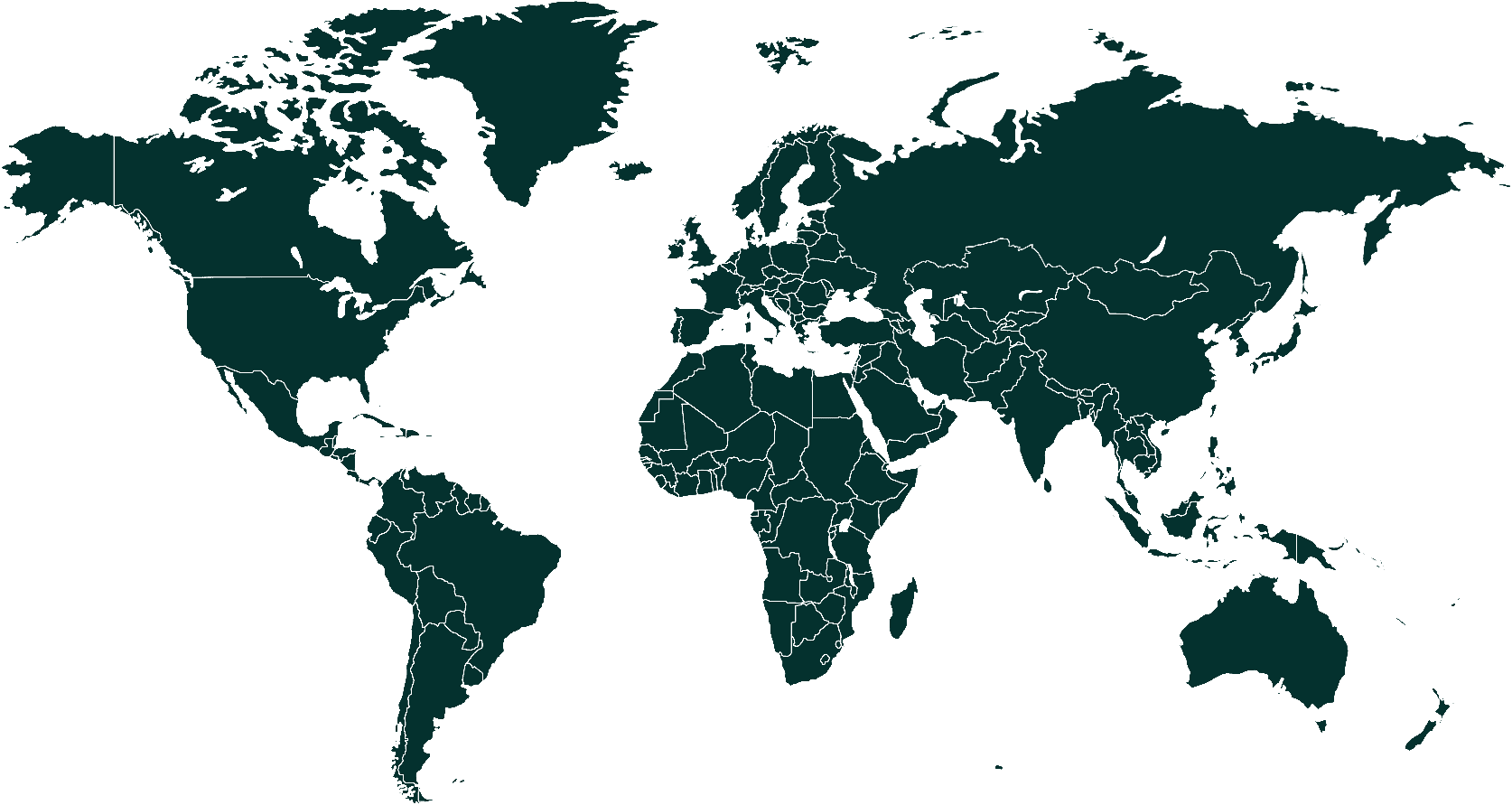 We are proud to donate a significant percentage of our annual profits to charities and organizations that drive social change for good.
Your business transformation starts with a conversation