Multigenerational Family of Food Entrepreneurs
We are pleased to present this month's Leadership Reimagined episode featuring Erin Tolefree, President of Baldwin Richardson Foods. Join us for an inspiring conversation as Erin shares her passion and insights on positively impacting the next generation through entrepreneurship and economic opportunity. Erin discusses the importance of creating these opportunities and shares her inspirational perspective: "What we do well allows us to do good." This shared mission of her multigenerational entrepreneurial family began with her grandparents, George and Joan Betty Johnson, founders of Johnson Products, the first black-owned company listed on the American Stock Exchange, and her father, Eric Johnson, founder of Balwin Richardson Foods. "If we create one entrepreneur, or if one of those students goes on to create something that spurs the economic opportunity for others to be employed, then we have found a way to pay it forward. So that is a huge part of our mission and our strategy."
Erin is not just a President; she is a visionary, a purpose-driven leader with deep-rooted values, accountability, communication, and transparency.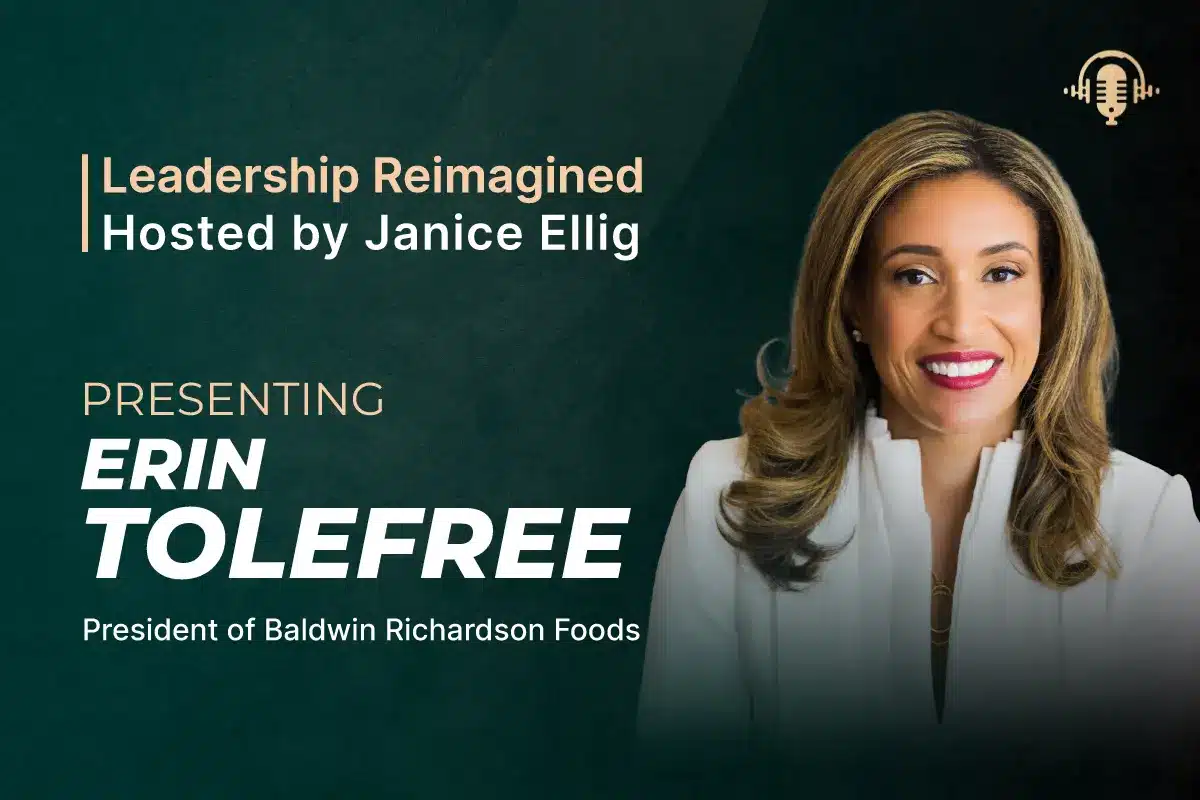 Erin began her career at Baldwin Richardson Foods in 2001, focusing on account management. She advanced through the company, holding leadership positions in customer relations, supply chain, logistics, finance, and corporate governance, and was named COO in 2019 and President at the end of 2020. During Erin's tenure as President, she has led the company through a period of significant growth with a vision to lead the industry with excellence and flavorful innovations that delight the world and enable Baldwin Richardson Foods to make a positive impact on the lives of its people, partners, and community. Erin's community involvement includes service on the boards of ESL Federal Credit Union, ROC2025, Rochester Regional Health, and the Rochester Advisory Board for Excellus BCBS. She is also a Finger Lakes Regional Economic Development Council member and previously served on the boards of Ronald McDonald House of Rochester, the Greater Rochester Chamber of Commerce Women's Council, and Food Link.
Please enjoy this inspiring episode of Leadership Reimagined featuring Erin Tolefree, President of Baldwin Richardson Foods!
Leadership Reimagined is available on the following popular podcast stations: