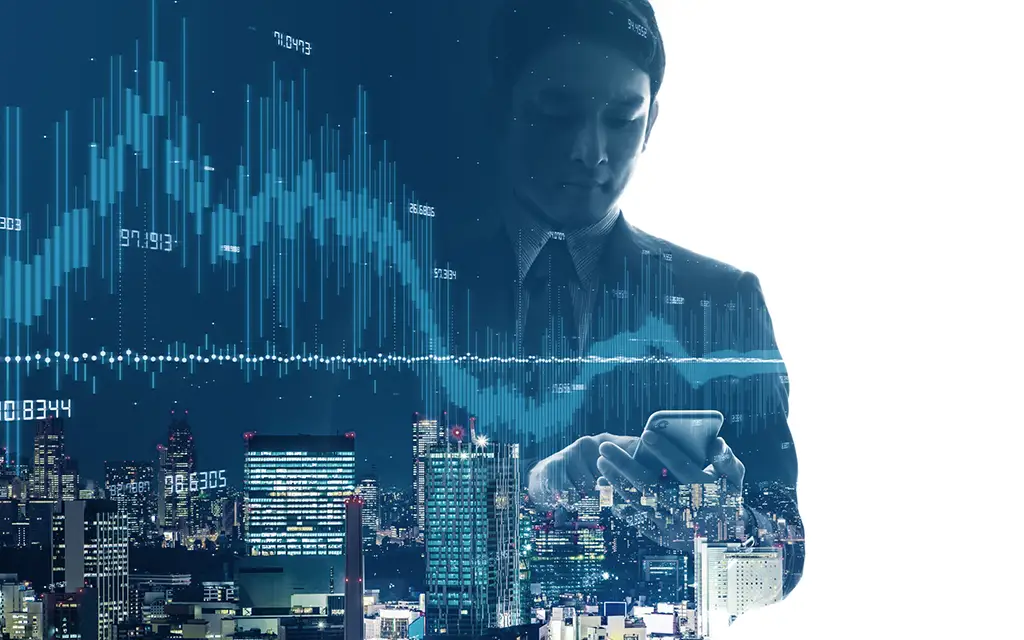 The world's economic and financial landscapes are rapidly changing as a result of, among other things, improvements in digital technologies. The emerging sector of financial technology, commonly shortened to "Fintech," presents a variety of new opportunities and challenges to consumers, financial institutions, new entrants, and regulators alike.
The importance of Fintech cannot be overstated, and the growth of the sector has brought with it a growing global demand for fintech executive search services. Established executive search firms and fintech executive search consultants stepped up to meet this demand, but not all self-professed fintech executive recruiters are created equal. In this article, we'll provide an overview of the emerging fintech sector and outline the unique challenges of executive search in the fintech space. Finally, we'll discuss our own approach to executive search and explain why Ellig Group is a superb choice for your fintech executive search needs.
Overview Of The Fintech Sector
"Fintech" is a portmanteau of the words "financial" and "technology," and the sector indeed lies at the intersection of these two industries. Fintech companies leverage technology and sometimes business models from the tech industry to provide customers with financial services and goods. These goods and services often mirror those offered by traditional financial institutions: banking, insurance, investing, and so on.
In fact, while "fintech" is a relatively new term, the concept is hardly new in and of itself – after all, the finance sector has a long and robust history of adopting and leveraging new technologies. However, the sector is currently experiencing explosive growth due to increasing reliance on the internet and adoption of mobile technologies by both consumers and businesses alike. According to The Brainy Insights, "The global fintech market is expected to reach USD 936.51 billion by 2030, at a CAGR of 26.2% from 2022 to 2030."
As mentioned, fintech appears to be a fresh wave of technology innovations, but the idea itself has been around for a while. The earliest credit cards, which debuted in the 1950s, freed consumers of the need to carry cash in their daily lives, and are thus often considered to be the first fintech products made accessible to the general public. The development of fintech led to the adoption of bank mainframes and online stock trading platforms. One of the first fintech businesses to operate exclusively online, PayPal was established in 1998. This innovation has now been further transformed by mobile technology, social media, and data encryption. We now routinely use social media-hosted payment choices, blockchain networks, and mobile payment apps as a result of the fintech revolution.
Fintech makes financial transactions simpler for individuals and organizations, increasing their accessibility and often lowering their cost. It can also be applied to businesses and services that enable extremely secure internal network transactions using AI, big data, and encrypted blockchain technology.
Fintech generally aims to eliminate procedures that can be superfluous for all parties engaged in the transaction process. For instance, ordinary consumers can send money to other individuals at any time of day using a smartphone service like Venmo or CashApp. Previously, the recipient would need to go to the bank to deposit the funds if the sender chose to pay with cash or a check instead, since individual consumers generally lack the means to accept credit card payments directly.
Investing and insurance sectors are both undergoing rapid change as a result of fintech disruptions. Car insurance companies now provide "telematics-based" insurance, which uses data gathered from your smartphone or a "black box" installed in your vehicle to track your driving. You may then calculate how much you will pay for your insurance coverage using this information. In the future, it might be possible to purchase insurance on a "pay as you go" or temporary basis.
Thanks to advancements in technology, consumers can now make "execution only" investments through the internet without any face-to-face interaction. Another area with great potential is "robo advice" — automated financial advice — which is highly scalable and can be provided at much lower cost.
Fintech Executive Search: Sector Specifics
Leaders in the fintech industry must be skilled at collaborating with a wide variety of different partners. They must be able to create new alliances quickly and maintain strong connections with other c-level executives from various industries. Generally speaking, this is one of the key traits fintech executive consultants look for when conducting a fintech executive search. Being a successful leader in the fintech sector requires being adept at generating new connections and relationships because the industry is all about collaboration and must be proved during a fintech executive search.
During a fintech executive search, we believe it's important to look for someone with a track record of success in the sector. They should have knowledge of working with various partners and be able to demonstrate how they have contributed to the creation of new goods or services. Additionally, they should be able to showcase their leadership abilities by giving examples of how they developed a team or oversaw a project.
DEI (diversity, equity, and inclusion) considerations are of particular concern in fintech executive search. The tech industry overall has a reputation for lacking diversity, and though many companies are actively working to counteract this, the public's perception to the contrary may in and of itself present a barrier to inclusion. Talented diverse executives may be reluctant to accept a position at a company where they fear they will be made to feel unwelcome or otherwise hindered in their ability to lead effectively.
Additionally, the U.S. House Financial Services Committee has recently begun looking into the state of DEI in the fintech industry. Fortunately, many fintech companies have begun to catch on to the need for increased diversity in the space and launch initiatives to improve the situation. One example is Barclays' Female Innovators Lab, an incubator for women fintech entrepreneurs.
Diverse leadership is of particular value to the many fintech companies whose business models are based on extending services to underbanked populations – i.e., potential customers who are marginalized by existing financial institutions and models. To lead effectively, a leadership team must understand the needs and perspectives of all the company's stakeholders, of which customers are a major subset. It stands to reason that a diverse c-suite is better equipped to serve a customer base that by definition consists of historically marginalized people.
Other Desired Traits in Fintech Executive Search:
Problem solving ability
Bringing emerging and immature technologies to market presents an endless string of challenges, and fintech companies need leaders up to the task of tackling them. When you're changing the rules of the game, there's no playbook to fall back on.
Agility
Fintech companies, like other technology-driven enterprises, often need to change course and find new models that leverage their tech assets more effectively. A flexible mindset and track record of managing successful pivots are thus highly desirable qualities in a fintech executive.
Innovation
Fintech is a sector based on disrupting existing business models. Thus, while innovative thinking is beneficial in all industries, it is absolutely essential for leaders in fintech. Fintech executives require not only creativity but also the outstanding communication skills needed to communicate their vision to stakeholders. An effective fintech leader must ensure that the company remains ahead of the curve and that all employees understand their roles in that endeavor.
Integrity and reputation
2022 has already seen several high-profile scandals and catastrophes among cryptocurrency- and other blockchain-based fintech companies. For example, the collapse of Terraform Labs and its Luna/TerraUSD algorithmic stablecoin ecosystem in May wiped out an estimated $60 billion in value, and as of publication, Terraform Labs founder Do Kwon remains under an outstanding arrest warrant by South Korean authorities. Fintech models, especially those based on cryptocurrency, often rely on marketing risky investments directly to consumers, and being based on relatively immature technologies, they are often vulnerable to both cybercrime and regulatory action. Trust is thus essential to the success of new fintech businesses, and fintech executive recruiters should therefore prioritize candidates with unimpeachable integrity and spotless reputations.
Why Ellig Group Excels at Fintech Executive Search
Fintech executive search involves hiring a fintech executive recruiter to find and engage the best executive talent available to meet your fintech needs. A fintech executive search firm will collaborate closely with you to comprehend your needs and offer advice on the best course of action to ensure that the most qualified candidates are hired.
It is a research-driven method, therefore a fintech executive search firm will receive an upfront retainer fee to conduct detailed market mapping to analyze the market and benchmark for skills/roles and wages. In order to create a wide pool of top executive talent, search firms typically have deep knowledge of and access to board directors and senior executives across sectors and roles. With many fintech executive consultants out there, why should you choose Ellig Group as your fintech executive search partner?
Access to a wide range of top-notch executives
Ellig Group has an extensive global network of contacts in the finance and tech sectors and thus has a deep pool to draw from when matching candidates to the needs of a given client.
Thorough vetting process
Ellig Group conducts thorough interviews with important stakeholders prior to the recruitment process to ascertain the assignment requirements and the culture of the organization. This data is then put into a profile that outlines the character qualities and competencies to look for in applicants. We develop specific interview questions to check for the appropriate skills and capabilities based on that candidate profile, leading to precision-tailored slates of candidates who fit both the job requirements and the client's corporate culture.
Dedication to DEI
As discussed above, diversity is an important consideration for any fintech company. However, fintech companies may struggle to achieve diversity on their own when hiring. DEI has been a crucial piece of Ellig Group's mission since the firm's inception, which has lead to an outstanding track record of placing diverse candidates who go on to excel in their new roles.
Confidentiality
Working with Ellig Group as your fintech executive search, ensures that the hiring process is discreet and carried out to the highest standards. This results in a win-win circumstance wherein the top applicant is hired and crucial business ties are upheld.