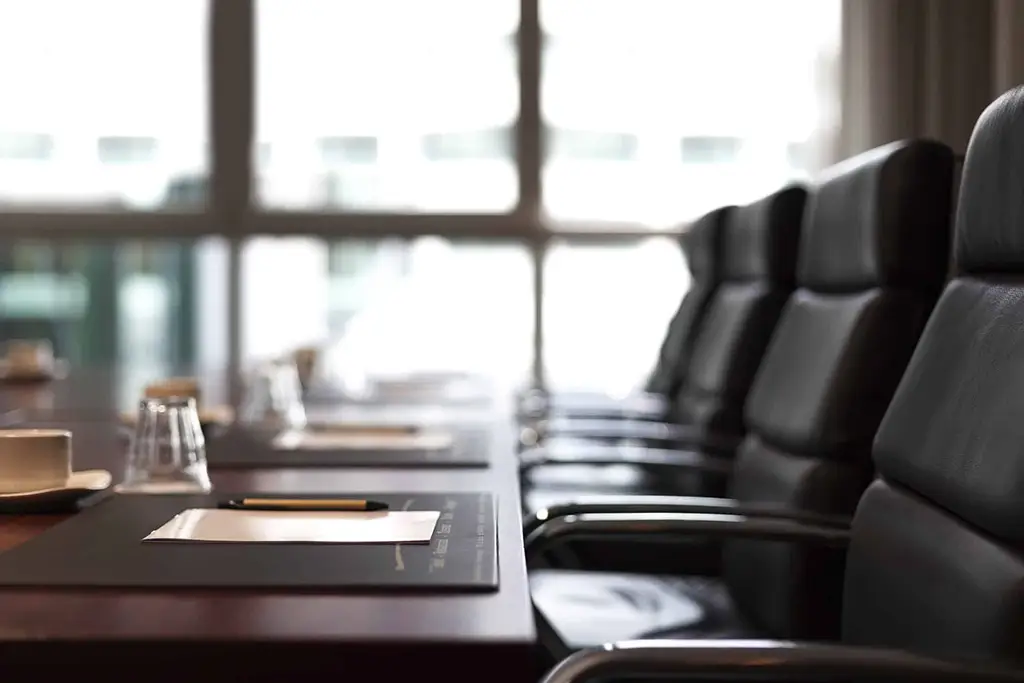 "How to get on a corporate board" can be an oft-asked question, even for the most experienced executives. The board is the governing body of the corporation, and that group needs to have expertise on a wide range of topics. When a new company is forming its first board, they're looking to cover all the bases in terms of the most crucial knowledge areas for that company. For example, a manufacturing company with complex supply chains needs at least one board member who's knowledgeable about logistics, one who knows about international trade, and so forth.
When boards look to fill a vacant seat, they're often looking for someone with specific skills or experience to fill a gap in their collective knowledge base. Since the board's job is to guide and oversee the company, the members should ideally have a very high level of expertise in their field.
Because the stakes are so high, and because social cohesion is important for making progress, boards are often reluctant to gamble on unknown candidates – it's an uphill battle unless someone on the board knows you or at least knows of you.
Board searches tend to weigh previous job titles very heavily; e.g. they're often looking for someone with "CEO experience". To some extent, this is understandable. It's difficult to assess the leadership acumen of a person you've never met, especially when their area of expertise is outside your own. For this reason, concrete credentials like job titles tend to serve as proxies for the more nebulous concept of "board readiness." However, this doesn't cut both ways: while it's reasonable to assume that a seasoned CEO is board-ready, it's not safe to assume that someone is not board-ready just because they haven't been a CEO.
Boards' historical tendency to pull candidates from existing CEO, CFO or other C-level positions has been a significant impediment to diversity and inclusion in the boardroom, because women and diverse candidates, while just as likely to have the requisite skills/expertise, are less likely to have prior board experience or C-suite job titles. Thus, by overemphasizing job titles in the search process, even well-intentioned companies have inadvertently perpetuated the demographic skew towards whiteness and maleness. Today, companies are making an effort to diversify their boards, as a reaction to increased public scrutiny, but progress remains slow.
While diversifying boards is still a challenge, boardroom diversity has increased in recent years. As of 2019, 45 percent of new Russell 3000 board seats were filled by women. Twenty-one percent of new seats in the Standard & Poor's 500 were filled by minorities. In Silicon Valley, this trend continues, with companies in the SV 150 diversifying faster than the S&P 100. Thirty-one percent of boards said Environmental, Social and Governance (ESG) as well as Diversity, Equity and Inclusion (DEI) are among the top challenges for corporations today.
At the 2020 World Economic Forum, Goldman Sachs CEO David Solomon announced that they would no longer underwrite IPOs for companies with all-male, all-white boards. BlackRock will vote against the nominating chair of any company with zero female board members. Since 2019, the state of California has required that all public companies with headquarters in the state have at least one woman on the board.
2021 was a "watershed" year for women on corporate boards, according to a report from the Women Business Collaborative (WBC) and 50-50 Women on Boards. Last year accounted for the largest ever increase on board seats held by women in companies in the Russell 3000. According to the report, women held 27 percent of Russell 3000 board seats, up from 24 percent in 2020. Black board membership in the Russell 3000 increased by 32 percent. There is still work to be done, however: Latinas were the least represented group on boards. Latinas held just 1 percent of board memberships despite making up 10 percent of the population of the U.S.
How to get on a board of directors for the first time when you haven't been a CxO
If your goal is to be on a board, it is never too early to prepare. The earlier in your career you start, the more likely you will be to succeed.
One important step is to ask yourself, "Do I really want to serve on a corporate board, and do I have the time?" Board members often serve for more than 10 years. Weigh the pros and cons of joining a board. Pros: increased experience, incomparable learning opportunities, a six to seven figure salary, including stock awards, and the opportunity to make or break a company. Cons: a significant time investment (six to eight meetings per year plus travel time), being on call, being legally liable in the event of malfeasance or another type of lawsuit, and ethical conflict-of-interest concerns preventing you from doing business with certain people.
The work of a board member is typically suited for those who are financially literate and think like an entrepreneur. If you have board aspirations, you could up your financial acuity by working in the finance department of your current company. Additionally, an ideal board member will have interesting and innovative ideas similar to an entrepreneur.
Jill Griffin, author of Earn Your Seat on a Corporate Board, interviewed numerous sitting board members, asking them how they got their first board position, and their answers almost replicated a formula: "Passionate Expertise + Fearless Work + Visibility + Recognition = Opportunity." Griffin herself is a board member for Luby's/Fuddrucker's.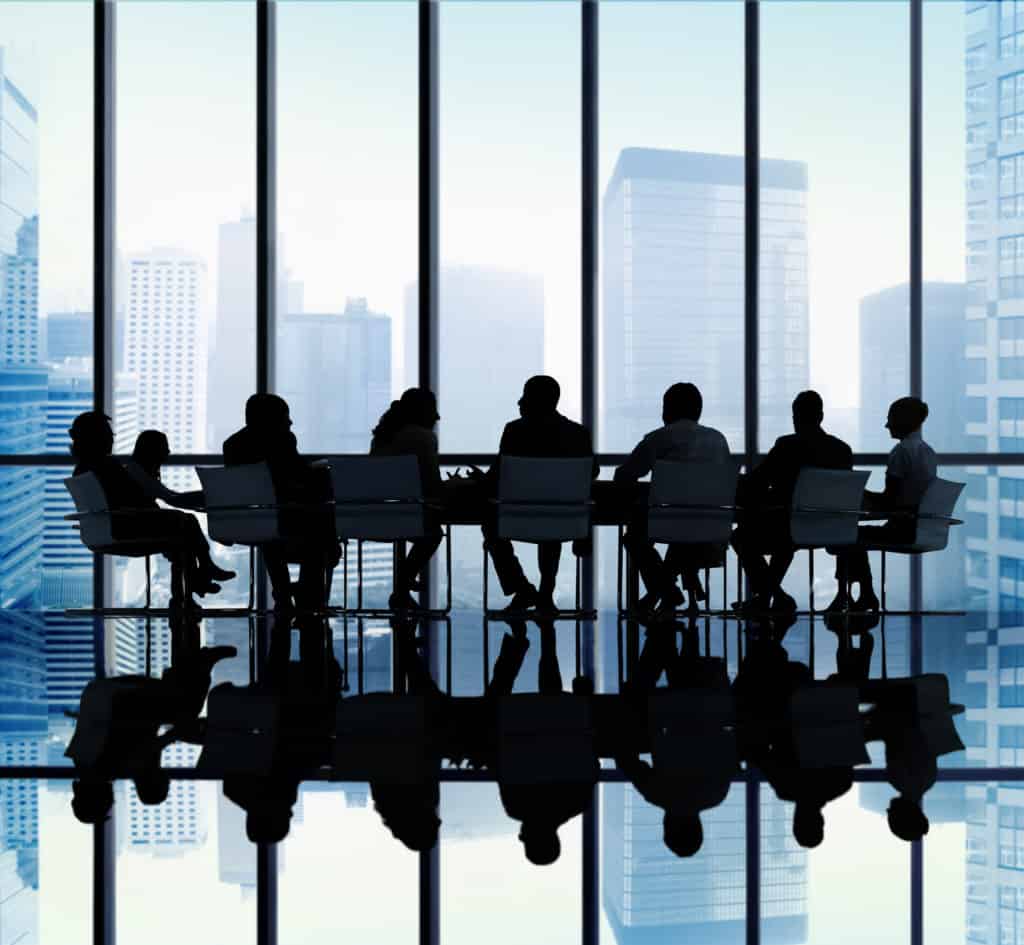 Once you have decided that you really want to work on a corporate board, the first step is to identify your passions – what motivates and energizes you – and what you are very good at. The next step, Griffin says, is to work fearlessly in visible places so that over the years – or decades – they become branded for their skills. Naturally they made achievements through their hard work. They were recognized for their achievements and this is what gave them the "in" to corporate boards.
Network, network, network. Your extensive resume and skills are not enough. Nurture relationships with board members of a company where you can see yourself working. Look for commonalities with board members – e.g. you are both alums of the same university or are both involved with similar nonprofits. LinkedIn is an invaluable resource. According to a survey by the Lodis Group, boards with a woman chair had 42 percent women directors, compared to boards with a man chair, which had 24 percent female directors. This shows the importance of maintaining women (and diverse) networks in order to put more women (and underrepresented groups) on boards.
Get your name out. When you accomplish something big, make sure people know about it. One way to promote yourself is by speaking at conferences. Another way is by writing published articles. Make sure to communicate your interest in working on a board.
Another great strategy for ascending to board leadership positions is to develop a specialty. More and more, companies are designating board positions for those with an expertise in certain areas, e.g. artificial intelligence or cybersecurity. Candidates with expertise in these specialized but universally needed technical areas are highly sought-after.
Extensive expertise in a certain area can give you the extra push you need to make up for a lack of CEO experience. Cintas board member Melanie Barstad, according to Griffin, was hired as a board member despite never holding the CEO title at her previous company, Johnson & Johnson. Barstad had thorough healthcare experience, which happened to be exactly what Cintas was looking for. The family-owned company was looking to grow, which Barstad helped to do at J&J. Barstad told Griffin the takeaway from this is "sometimes a board doesn't know what it needs until they see it."
Besides a unique area of expertise or experience, another invaluable tool you can bring to the table is important contacts you have built over the years in your career.
Another stepping stone to board readiness is serving on the board of a non-profit organization. This can help you develop the skills necessary to be a member of a for-profit board, in addition to being a great way to network.
Board Readiness Programs: The Fast Track
Board readiness programs are a great option for candidates with strong skills who need that extra push. Among these, Ellig Group's Board Readiness Coaching Program is a true standout, with a 100 percent success rate to date. That's right: to date, 100 percent of our BRCP graduates have joined a board within the first few months of completion of the program.
Ellig Group's Board Readiness Coaching Program (BRCP) will help fill in the gaps of candidates' corporate governance knowledge. Additionally, the BRCP assists candidates in strategizing to enhance their personal brand and name recognition. We work with qualified individuals to develop a strategic networking plan, aided by access to our extensive network of executives and directors.
At the end of the six month long program, graduates will have a detailed action plan for arising to top positions at boards that align with their values and skills. They will have a framework for assessing whether board roles are right for them, a curated, strategic board bio and resume, a personal brand statement and profile, board learning, and customized interview feedback. Our International Coaching Federation-certified coaches also provide interview coaching to help you make an impression as strong as your qualifications.
Another major benefit to Ellig Group's BRCP is our dedication to matching the right candidate with the right board, seeking out companies whose needs and missions align specifically with your skills, expertise, and interests. According to PwC, only 29 percent of C-Suite executives rate their board's performance as "excellent" or "good," so finding the ideal fit is an important consideration for your long-term career goals.
We encourage executives to pause and reflect on their board aspirations in order to make sure they are approaching them strategically, rather than opportunistically. With the help of a coach, graduates of our board readiness program will be able to approach their board aspirations in a way that will lead to their long-term success as a board leader.