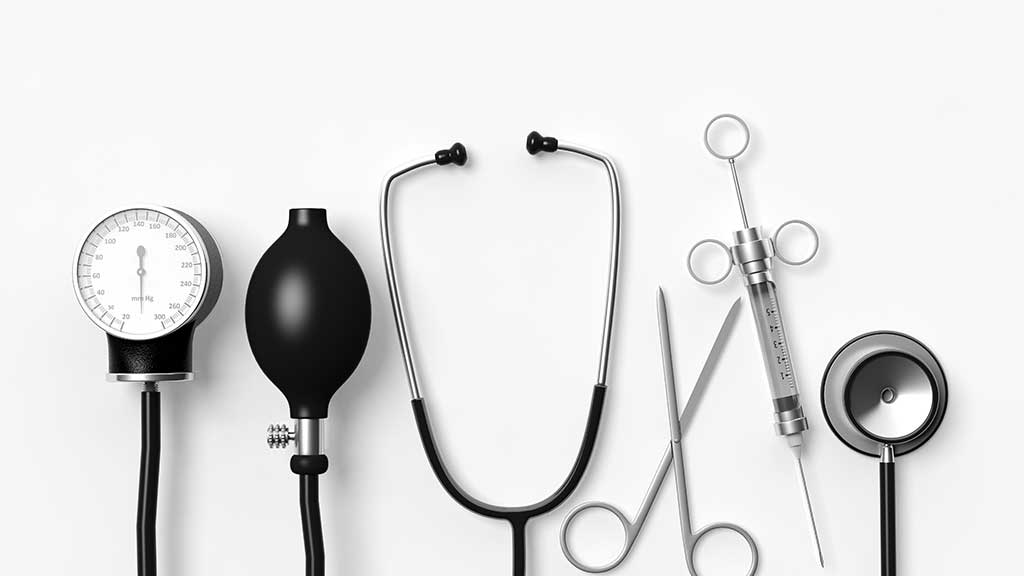 Medical and dental instruments is a growing industry on the cutting edge of advances in medicine, materials science, and technology. But is medical/dental instruments a good career path? If you have a knack for sales or are tech-savvy and passionate about saving and improving lives, it may well be!
What is the medical/dental instruments industry?
The World Health Organization defines a medical device as "any instrument, apparatus, implement, machine, appliance, implant, reagent for in vitro use, software, material or other similar related article, intended by the manufacturer to be used, alone or in combination for a medical purpose." The WHO states that there are an estimated 2 million different kinds of medical devices on the market, divided into over 7000 different categories.
The medical/dental instruments industry are non-pharmaceutical products used in medical/dental treatment. These include:
Medical implants (Pacemakers, insulin pumps, etc.)
Diagnostic equipment (MRI scanners, X-ray equipment)
Prosthetics (limbs, dental implants)
Surgical equipment (lasers, laparoscopes, scalpels)
Bandages, enema kits, non-electric wheelchairs
Dental drills and cleaning tools
Home and lab testing equipment (test strips, bioreactors, blood vials)
HIV tests, pregnancy tests
Defibrillators, pacemakers
Medical procedures would not be possible without medical devices. Medical devices are used both by medical professionals and by regular people at home. They are used to diagnose, treat and monitor illnesses and to assist people with disabilities.
What companies are in the medical/dental instruments field?
According to Medical Product Outsourcing, the top 15 medical device companies by market share were Medtronic, Abbott, Johnson & Johnson, Siemens Healthineers, BD, GE Healthcare, Stryker, Cardinal Health, Philips, Baxter, Boston Scientific, EssilorLuxottica, Danaher, 3M Health Care and B. Braun.
Medtronic is a global producer of medical devices including insulin pumps and pacemakers, but is perhaps most known for revolutionary cardiac devices, such as battery-powered pacemakers.
Siemens Healthineers is a market leader in diagnostic imaging – i.e. computed tomography, magnetic resonance imaging (MRI), molecular imaging, x-ray and ultra sound products.
Boston Scientific is most well-known for developing the Taxus Stent, a drug-eluting stent (DES) which is used to open clogged arteries.
EssilorLuxottica is a manufacturer of ophthalmic lenses, frames and sunglasses.
In addition to these huge conglomerates, there are also many smaller medical technology device companies. Biotricity is a biotech startup that created Bioheart, a wearable EKG that pairs with a smartphone to track users' heart health.
Ambu is a pioneer in the field, creating single-use endoscopes and VivaSight 2 DLT, a double-lumen tube used in single-lung ventilation. Xandar Kardian innovated a way to monitor patients' vitals using an ultra-wideband impuse radar. Vivos Therapeutics has innovated a diagnostic technology called VivoScore, which uses a single-sensor ring recorder to assess sleep quality to diagnose sleep apnea.
What do medical/dental instruments jobs pay?
The average Quality Assurance (QA) Analyst salary is $54,195 per year. A Quality Assurance Analyst or Specialist for a medical device company is responsible for maintaining programs and processes that ensure high quality products as well as ensuring that the company complies with regulatory requirements. This job usually requires a Bachelor's Degree and an educational background in the sciences – engineering, biology or chemistry.
The average Quality Control (QC) Inspector salary is $156,008 per year. A quality control inspector for a medical device company inspects medical device labeling and components, often using specialized tools like micrometers, calipers, optical comparators, and the like. For this job, a Bachelor's Degree is preferred, but experience in the field is more important, because of the technical nature of the job and the high degree of job-specific skills required. Quality Control Inspectors usually earn a competitive salary with benefits.
A Customer Service representative for the medical device industry makes $34,648 per year. A customer service representative for a large medical device company typically works in a call center, responding to orders and customer service inquiries. This position requires a high school diploma, and possibly previous experience in a call center or customer service position. Being bilingual is always a plus for these types of positions.
The base salary for a Medical Device Engineer ranges from $68,956 to $94,124, with a median base salary of $80,812. A medical device engineer designs and develops medical devices such as MRI scanners and X-ray machines as well as medical-technical systems and installations. This job typically requires a Bachelor's degree in Engineering, often Mechanical Engineering, and a high degree of experience in product design in a medical research environment.
A validation engineer earns $89,944 per year on average. Validation engineers are responsible for making sure that medical devices are in working order. It is critical that medical devices operate safely and effectively because many of them – especially in-vitro diagnostics – represent a high risk to the patient. A degree in engineering is a requirement for this job. Typically, a validation engineer will have a degree in automation, mechanical or design engineering.
One emerging trend in the medical devices field is the need for increased cyber security. Small and midsize hospitals are particularly vulnerable to cyberattacks due to the lack of cybersecurity expertise among the staff and the interconnectivity of devices within the hospital. The median salary for cybersecurity analysts is $103,590.
Another emerging trend in the medical device industry is artificial intelligence and machine learning. Artificial intelligence is used to detect and treat diseases in oncology, cariology, gerontology and endocrinology. Chronic diseases and medical care often use software as a medical device (SaMD). The average salary for a machine learning engineer is $123,869 per year, while the average Artificial Intelligence Engineer in the U.S. makes $135,000 per year.
Robotic technologies are used in physiotherapy and are now even being used to make up for nursing staff shortages. The average salary for a robotics engineer is $92,966 per year.
A medical device sales representative earns $155,358 per year on average, including base salary and bonuses. Sales reps for the medical device industry sell a company's devices to clients, including doctors, nurses and pharmacists. Medical device sales is very lucrative – though it offers a range of salaries depending on different factors like what company you work for, top representatives can earn north of $400,000 on a good year.
An entry-level sales rep position typically requires a graduate degree in life sciences, engineering, medicine or pharmacy. However, an advanced degree in business or marketing is also acceptable. Mid- to senior-level roles require a high degree of experience and demonstrated proficiency in business, customer relations, knowledge of medical devices, problem-solving skills and critical thinking.
One challenge to acquiring a job in the medical devices industry is that they often require advanced degrees. A Bachelor's Degree is usually the minimum requirement, but some jobs can require a master's or PhD. Even for non-technical jobs like sales, it's helpful to be knowledgeable about medicine, since your clients are hospitals and doctors.
How many jobs are available in medical/dental instruments?
There are nearly 519,000 jobs in the medical technology industry in the United States.
According to the Bureau of Labor Statistics, there are 17,900 jobs in Biomedical Engineering. The job outlook for biomedical engineering is good, with 10 percent growth expected by 2031.
The medical devices industry continues to grow, which will mean the creation of new jobs. Unlike many industries, the medical device industry has grown since the beginning of the Covid-19 pandemic, by 10-14 percent. By contrast, during the period of 2017-2019, the highest growth rate was 4 percent. According to Fortune Business Insights, the worldwide medical devices market was worth $488.98 billion, and is projected to grow from $495.46 billion in 2022 to $718.92 billion by 2029.
Is medical/dental instruments a good career path for you?
The medical/dental instruments industry is a good career path for you if you are passionate about saving lives, extending lives and improving the quality of people's lives by increasing access to life-saving medical technology. Medical/dental instruments is a good career path for you if you are interested in biology, engineering and medicine but are more interested in Research and Development than clinical practice. The medical device industry is for you if you possess the skills, passion and work ethic to make it through some of the toughest degree programs out there (many of which begin with intentionally grueling weed-out courses).
The medical devices industry may also be for you if you are passionate about technological innovation. The smart medical devices industry is on the rise, reflected in the cultural zeitgeist with the popularity of FitBits and wearable blood pressure monitors. The exciting world of technological advancements has brought us devices that help patients manage their health, such as continuous glucose monitors (CGMs) for patients with diabetes. This gives people more control over their quality of life in addition to reducing hospital readmissions. By pursuing a career in the medical devices industry, you can use your engineering knowledge and talent to save and improve lives.
The medical devices industry is not for you if STEM is not your thing. An engineering or research position in the medical/dental devices industry can be less than ideal for those who thrive on constant human interaction, because of the solitary nature of the work. A people-oriented person may enjoy medical device sales, however. And finally, the medical device industry is not for you if you are a "fake it till you make it" type of person, because people's health and lives are on the line.