Episode 26: Kristin Peck
Janice Ellig, CEO and founder of Ellig Group, sits down with real leaders in this series of game-changing conversations, bespoke to fellow champions of change. Heralded by Bloomberg Businessweek as one of "The World's Most Influential Headhunters," Janice is often consulted for her expertise and her commitment to gender parity, equity, inclusion, and diversity.
We are honored to present this month's episode of Leadership Reimagined with Kristin Peck, Chief Executive Officer at Zoetis, board director, award-winning leader, and a champion for your "companion." Zoetis is a Fortune 500 global leader in animal health with $6B in annual revenue and more than 450% shareholder return since its IPO in 2013.
Tune in as Kristin defines leadership in her very first year as CEO and during a global crisis! Leading by example, first-time CEO, Kristin Peck, shares her experiences, successes and challenges and what it means to be at the helm of a Fortune 500 company, guiding it through 2020, an unprecedented year.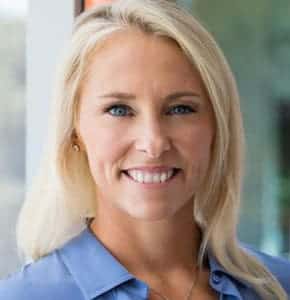 Kristin Peck credits the entire organization for its dedication to Zoetis' core beliefs: "Customer Obsessed, Run It Like You Own It, Always Do The Right Thing, Our Colleagues Make The Difference, We Are One Zoetis."
Kristin further elaborates on the belief that "Our Colleagues Make The Difference" in saying "when our employees can be their expanded selves, challenge ideas, innovate and not just show up, but strive. There is very little, in my view, that a company cannot achieve."
Kristin was appointed CEO of Zoetis in January 2020 after she served as the company's Executive Vice President and Group President, U.S. Operations, Business Development and Strategy.  After spending her early career in business consulting, she joined Pfizer where she was Executive Vice President, Worldwide Business Development and Innovation, before leaving with the Zoetis spin off.
Zoetis has an award-winning culture, has been named one of America's Best Mid-Size Employers by Forbes, and, under Kristin's leadership, named one of the top 75 companies for executive women by Working Mother Media. In addition to the company's accolades, Kristin ranked 15th on Fortune's 2020 Businessperson of the Year list, in her very first year as CEO and during a global crisis!
It is with great privilege we present to you this episode of Leadership Reimagined "Defining Leadership as a First-Time CEO" with Kristin Peck.
Leadership Reimagined is available on the following popular podcast stations: