Janice Ellig, CEO and founder of Ellig Group, sits down with real leaders in this series of game-changing conversations, bespoke to fellow champions of change. Heralded by Bloomberg Businessweek as one of "The World's Most Influential Headhunters," Janice is often consulted for her expertise and commitment to gender parity, equity, inclusion, and diversity.
We are honored to present this month's episode of Leadership Reimagined, "2023 Priorities and Predictions for the C-Suite" featuring Kevin Oakes, CEO and co-founder of the Institute for Corporate Productivity (i4cp). Listen in as Kevin and Janice discuss how i4cp is discovering and advancing the next practices in human capital and how you can be a better leader based on industry-leading HR research.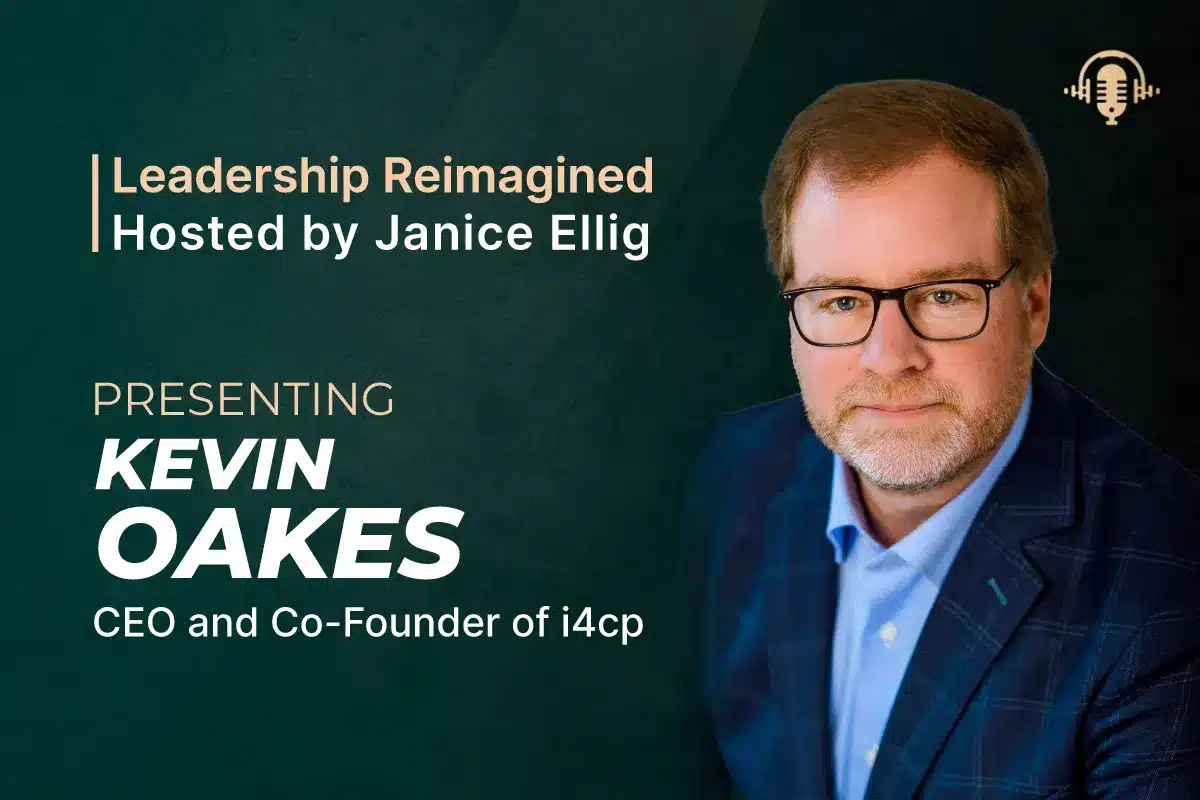 Kevin is the CEO and co-founder of i4cp, a global prominent human capital research company and ranked among the fastest-growing companies on the Inc. 500|5000 list. He is also the author of the book Culture Renovation®: A Blueprint for Action.
Kevin is a frequent author and international keynote speaker on next practices in human capital, and works with business and HR executives on people practices that drive high performance. He is considered one of the foremost experts on organizational culture.
Please enjoy this episode on Leadership Reimagined with Kevin Oakes, CEO & and co-founder of i4cp!
Leadership Reimagined is available on the following popular podcast stations:
Lorraine Hariton, President, CEO & Director of Catalyst
Catalyst, as an organization, has evolved over many years starting in 1962 when our founder Felice Schwartz started Catalyst. She was looking at how she, a college-educated woman, after putting her children in school, could go into the business world. And of course, the world that she faced was very different than today. There were very limited options for women. She was looking at how women could have part-time roles. But over the years Catalyst evolved. It started out helping individual women advance in the workplace and then we moved to really focus on how do we create an environment, a workplace that really can work for women, which is really our focus now. Today we partner with over 500 multinational companies, about 40 of them are CEOs of Fortune 500 companies, who are currently on my board. And we do three things: We provide research around what it takes to build workplaces that work for women; we provide learning products and tools that help companies advance women in the workplace; And then we have a very broad community. We bring them together around events and learning from each other. We focus on a number of different areas, on how to create inclusive workplaces, we focus on how to engage men in the prospect of doing that. We look at the future of work, we look at intersectionality and the different aspects of your identity and how it affects you. And of course, all the different levels in the organization.