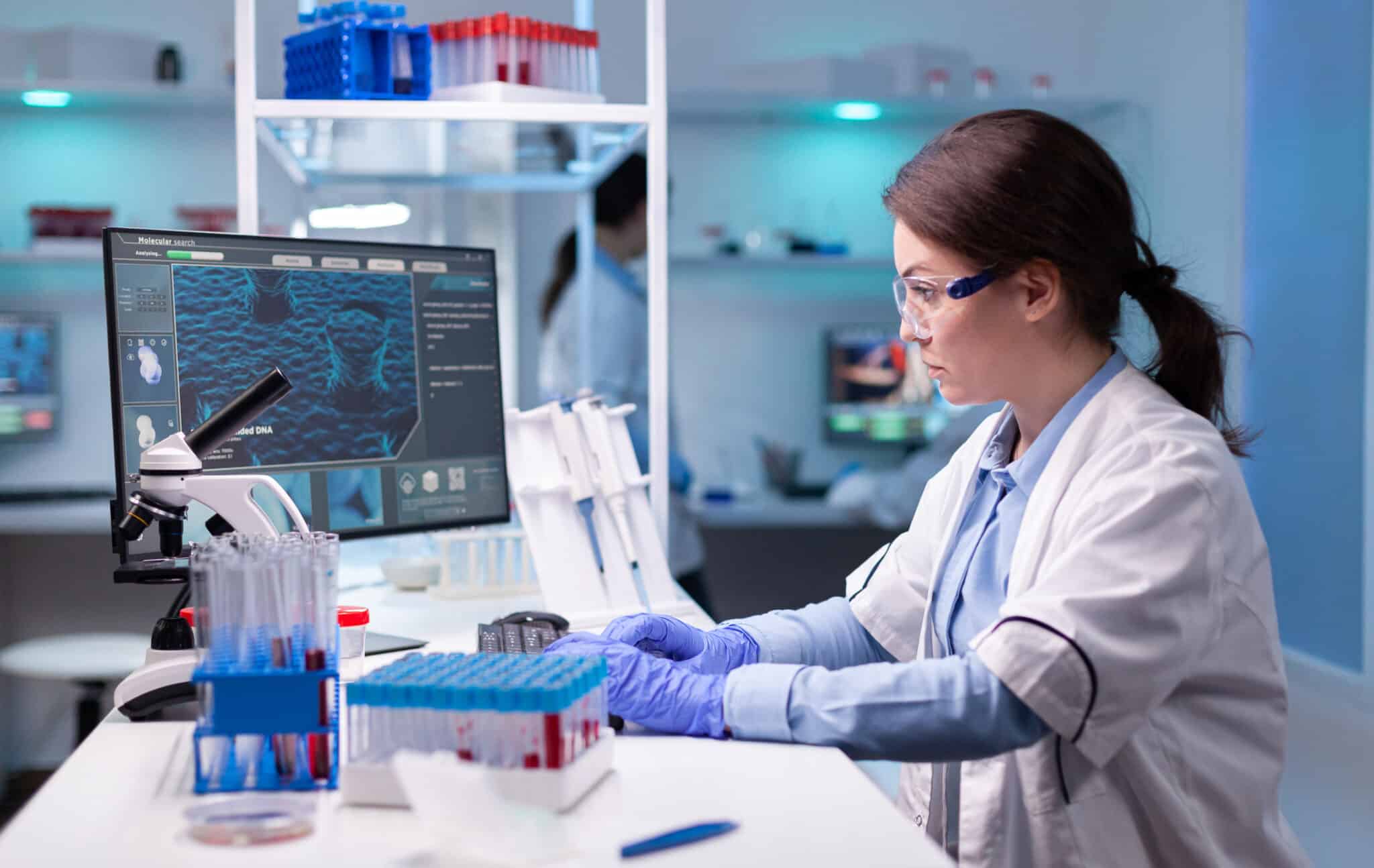 Health care is one of the largest industries in the U.S., with massive projected job growth in coming years. But is health care a good career path?
What companies are in the health care field?
One of the largest health care companies in the United States is CVS, a major pharmacy retail chain. CVS operates as a pharmacy while also offering its own brand of medical care supplies, retail products, clinical health care services and even a health insurance branch. CVS employs over 300,000 people at the corporate and retail level to manufacture and distribute pharmaceuticals and other products. 
Another large health care company is Kaiser Permanente, headquartered in Oakland, California with over 300,000 employees. Kaiser Permanente is a nonprofit health care provider. They employ medical professionals, including doctors, nurses, technicians, and mental health therapists. Kaiser also employs people at the corporate level to maintain their administrative operations. They also have an insurance branch. 
UnitedHealth Group is an insurance company that employs 350,000 people. It is the world's seventh largest company by revenue and the largest healthcare company by revenue. 
McKesson is another company that provides health care services, supplies, technology and infrastructure for the health care industry. McKesson employs over 75,000 people and delivers a third of all pharmaceuticals used in North America. 
Another company in the health care field is St. Jude Children's Research Hospital. St. Jude's is a nonprofit pediatric treatment and research facility where patients are not charged for their care. The hospital employs medical professionals like nurses, laboratory technicians and physicians who specialize in diagnosing and treating pediatric cancer. St. Jude's also employs research scientists and health care technology specialists. 
Bayada Home Health Care is a company that provides in-home medical services to patients living with disabilities and chronic health conditions. Bayada Home Health Care employs over 26,000 people – including nurses, home health aides, therapists, medical social workers and other home health care professionals. Bayada has served over 1 million clients.
Memorial Sloan Kettering hospital is a treatment and research hospital located in New York. This nonprofit hospital employs physicians, oncology specialists, nurses, laboratory technicians, radiologists and research associates who perform clinical trials and conduct cancer research.
What are some careers in the health care industry?
There are many different types of health care careers to choose from:
Care Providers

Doctors
Nurses (RNs, nurse practitioners, specialist nurses)
Other health care professionals (paramedics, physical therapists, nutritionists)
Other nursing & support (Certified nursing assistants, home health aides)
Technicians (phlebotomists, lab techs, x-ray techs, etc.)
Pharmacy workers (pharmacists, pharmacy technicians)
Mental health professionals (psychologists, counselors, social workers)

Administrators & clerical workers – hospital administrators, hospital managers
Health insurance jobs – health insurance specialist, health insurance executive
How many jobs are available in health care?
Labor Department Economists predict that by 2029, health care employment in the United States will grow 15 percent, adding 2.4 million jobs.
The pandemic has increased demand for health care professionals. Data from LinkedIn shows that since 2019, hiring for health care positions has increased more than 34 percent.
The quickest-growing occupation in the field is nurse practitioner. There will be a 52 percent growth rate for nurse practitioners from 2019 to 2029. This is mainly due to an aging populace and increased reliance on preventive care. The number of older Americans is projected to increase by almost 18 million in the next decade. Nursing is perennially a high-growth field, and there is still a national shortage of nurses, but this is partially because working conditions can be brutal. According to the Bureau of Labor Statistics, 11 million additional nurses are needed to combat the shortage.
Another growing occupation is home health and personal care aides, the sixth-fastest growing occupation in the U.S. The employment rate for this occupation will grow 34 percent from 2019 to 2029. This is because a growing elderly population necessitates workers at private homes, nursing homes, hospices, assisted-living communities, and memory-care centers for dementia patients. This work is often mentally and physically grueling. 
Occupational therapy assistant positions will grow 36.1 percent over the next decade. Physical therapist assistant jobs will grow 35.4 percent over the next decade. 
Employment of mental health specialists is expected to grow 25 percent from 2019 to 2029. This includes substance abuse counselors, behavior disorder counselors and mental health counselors. According to data from FlexJobs, jobs in the mental health sector have risen 28 percent since 2019.
Massage therapist jobs are expected to increase 21 percent from 2019 to 2029. Demand is increasing as health care providers increasingly acknowledge the benefits of massage. Geriatric massage therapy, a type of gentle massage for older people, is becoming increasingly common.
Another fast-growing occupation is respiratory therapist. Employment of respiratory therapists is expected to grow 19 percent from 2019 to 2029. Respiratory therapists treat people with heart and lung problems such as asthma, bronchitis, emphysema, pneumonia, chronic obstructive pulmonary disease and sleep apnea. 
What do health care jobs pay?
According to Forbes, the highest paid medical jobs in 2022 were cardiologist (average salary $353,970), anesthesiologist (average salary $331,190), oral and maxillofacial surgeons ($311,460), emergency medicine physicians ($310,640), orthopedic surgeons, except pediatric ($306,220), dermatologists ($302,740), radiologists ($301,720), all other surgeons ($297,800), obstetricians and gynecologists ($296,210), and pediatric surgeons ($290,310).
Health care jobs offer a huge range of pay. Salaries are very low for care aides, for example, and very high for hospital CEOs. Pay generally increases with education requirements, but not necessarily; for example, pay for social workers is pretty low given the amount of education and training required. 
Nurse practitioners, who must also have a registered nursing license, are able to prescribe medication and diagnose patients. In 2020, the median salary for registered nurses was $75,330, while the median salary for nurse practitioners was $111,680.
The median wage for home health and personal care aides is $14.15 per hour, or $29,430 per year. It requires some formal training to work for certified home health or hospice agencies that are funded by Medicare. Other jobs, such as part-time positions in assisted-living facilities, require only on-the-job training.
Mental health counselor salary ranges from $31,000 to $64,000 annually, according to Payscale.com. Substance abuse, mental health and behavioral counselors make $47,660 per year, according to the Bureau of Labor Statistics. Employment as one of these types of counselors typically requires a Bachelor's degree, although the requirements vary by employer or state. Mental health counselors typically require a master's degree.
The median annual wage for massage therapists is $43,620. Most states require a license or certification to become a massage therapist. Usually this means graduating from an accredited training program of 500 hours or more. A high school diploma is usually required for admission to a massage therapy program.
The median annual wage for respiratory therapists was $62,810 in May 2020. Respiratory therapists usually need to have an associate degree, though some have bachelor's degrees. Requirements vary by state. To get a license, you may need to complete a program that has been accredited by the Commission on Accreditation for Respiratory Care. 
Occupational therapy assistants make a median salary of $62,940. Occupational therapy assistants usually need an associate's degree. Physical therapist assistants make a median salary of $59,770. Physical therapist assistants typically need an associate's degree from an accredited program. 
Physician assistants make a median salary of $115,390. The number of physician assistant jobs is expected to grow 31 percent in the next decade. To become a physician assistant, you typically need a master's degree from an accredited program. All states require physician assistants to be licensed. About 12,700 openings for physician assistants are projected each year, on average, according to the Bureau of Labor Statistics. 
Is health care a good career path for you?
Yes, health care is a good career path for you if you like working with people and are good at empathizing with others. Empathy is very important, especially for clinicians and aides.
Health care is a good career path for you if you are interested in life sciences.
Health care is a good career path for you if you value job stability. Health care workers will always be in demand. What's more, you can live and work anywhere.
You must also be willing and able to invest time and money in education and training. Licensure requirements vary state to state, which can be a challenge. 
Ultimately, health care is a good choice if you want to save lives, extend lives and improve people's quality of life.
Health care is not a good career path for you if you want to make a lot of money in the near term. Even doctors are saddled with student loan debt.
Health care is not a good career option for you if you are not a "people person" (though there are some jobs in the field where this does not matter, such as lab technician or pharmacy technician, medical writer or medical coder).
Health care is probably not a good choice for you if you desire a 9-to-5 job. Long and/or irregular hours are common in the industry, especially for nurses and emergency workers like paramedics. Many health care workers experience burnout, especially since the onset of the pandemic, leaving the field or retiring early.