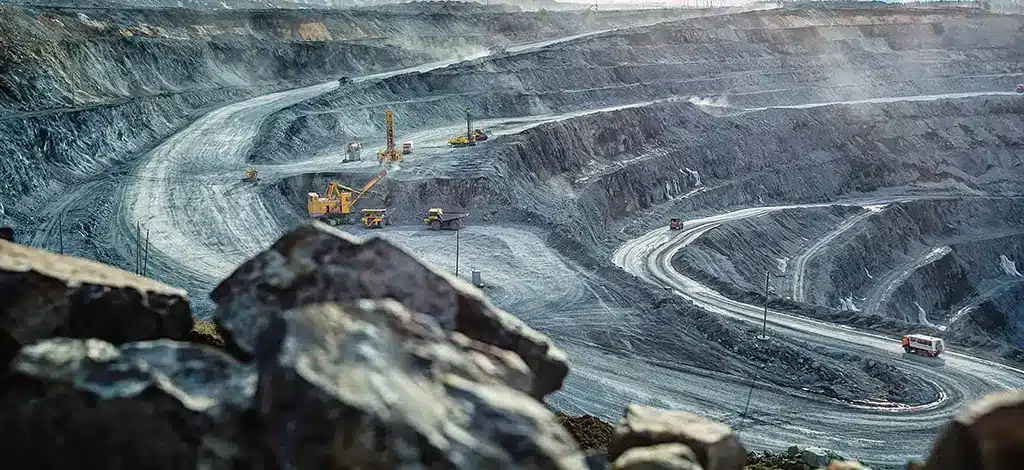 What are basic industries?
Basic industries are industries that create basic materials used by other industries in manufacturing. This includes extraction – oil and gas, mining, and timber. Basic industries also refers to fishing and agriculture, including food, animals and other crops. It also includes processing and chemical synthesis of metals, cement, paper, plastics and other chemicals used to manufacture pharmaceuticals and other products. Is basic industries a good career path for you? There are many factors to consider.
The oil and gas industry is divided into three main sections: upstream, midstream and downstream. Upstream refers to companies that discover and produce oil and gas. Midstream refers to companies that transport, process and store oil. Downstream companies are refineries that convert oil to products suitable for the public to use – for example, gasoline.
The mining industry extracts precious minerals that are integral to metals production and other major industries.
Steel is another industry that is integral to other industries, because it is used in the construction of buildings, bridges, vehicles, and other structures that are necessary for society to function.
The chemical industry transforms raw materials into chemical solutions for use in other sectors. These chemicals are divided into two categories: specialty chemicals and consumer chemicals. Specialty chemicals include dyes, paints, pesticides, and even printer ink. Consumer chemicals, or chemicals that consumers use every day, include detergents, soaps and other cleaning products.
Many industries in this category cause serious environmental damage through carbon emissions, pollution, habitat destruction and resource depletion. Irresponsible practices in these industries can also exacerbate serious social problems in developing countries. For example, mining of valuable minerals such as diamonds in conflict-stricken areas often funnels money into the hands of warlords, perpetuating the violence. Slave labor is also an issue in areas where human rights are not strongly protected.
How many jobs are available in basic industries?
Basic industries, also referred to as primary industries or the primary sector of the economy, account for 30 percent of all jobs in the United States. There are around 24,504,000 jobs available in basic industries in the United States, with an expected growth rate of 2.7 percent by 2030.
As of 2021, 173,070 people worked in the mining industry, while 348,500 people worked in the paper manufacturing industry and 106,440 people worked in the oil and gas industry, according to the Bureau of Labor Statistics.
What companies are in the basic industries field?
Top companies in the primary sector include:
Chevron Corporation
Dow Chemical Company
PPG Industries, BHP Group Limited
Procter & Gamble Company
Cargill
International Paper
Rudolph and Sletten
Schneider Electric
Ecolab
DuPont
Masco Corporation
Sealed Air Corporation
Newmont Mining Corporation
BHP Group Limited is an Australian mining and petroleum company that mines coal, copper, iron and nickel. BHP employs 32,000 people worldwide.
Procter and Gamble is the world's largest consumer goods company, earning $76 billion in revenue in 2021. They employ 95,000 people and provide goods for about five billion consumers every year.
Dow Chemical Company, headquartered in Midland, Michigan, is one of the world's largest chemical producers. Dow Inc. manufactures adhesives, sealants, plastomers, monomers, optical materials, silicones and polymers. Dow Inc. employs about 54,000 people in 160 countries
DuPont is a top producer of construction, energy and automotive materials. It is the parent company of Styrofoam and other brands. Dupont earned 20.4 billion in revenue in 2020 and employs around 34,000 people.
Ecolab is an American multinational corporation that develops technology and provides services in water treatment, purification, cleaning and hygiene. Ecolab also provide pulp and paper manufacturing services. Ecolab employs 50,000 people in over 170 countries.
PPG is one of the largest chemical companies, employing 50,000 people and raking in over $17 billion in sales in 2021.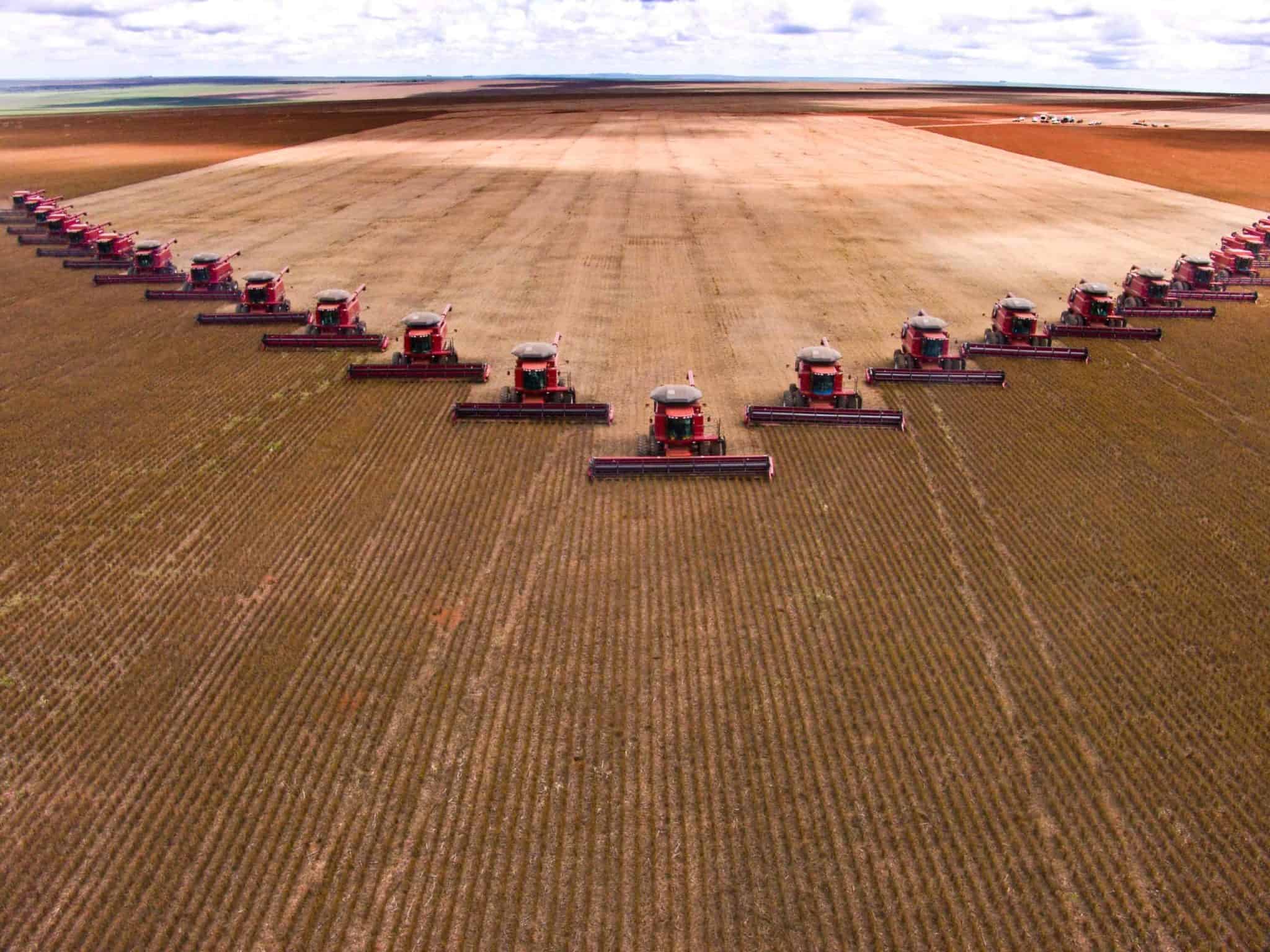 What do basic industries jobs pay?
There is a range of salaries in primary sector jobs. Excavating and Loading Machine and Dragline Operators for Surface Mining make $49,850 per year on average. Underground mining machine operators make $60,290 per year. Extraction workers earn between $40,000-50,000 per year. (All figures in this section from the US Bureau of Labor Statistics' May 2021 estimates.)
A chemical engineer in oil and gas extraction, meanwhile, makes an average $130,000 per year on average. A chemical engineer in the mining industry averages $127,220 per year, while a chemical engineer in petroleum and coal products manufacturing averages $112,670 per year. Drilling engineers, who oversee the operation and execution of natural gas and/or oil drills, make upwards of $100,000 per year.
In agriculture, management positions such as farmers and ranchers offer an annual salary of $78,440. Agricultural engineers make $87,350. Agricultural and food scientists make $79,970 per year on average. Agricultural Technicians make $44,850. Agricultural workers make $32,450 per year on average. Farmworkers and laborers make an average of $31,440.
The Bureau of Labor Statistics reports that farming, fishing and forestry occupations earn $34,730 per year while their supervisors make $54,450 per year.
An agronomist, or a professional who provides guidance on soil management, fertilizers, irrigation and the like, make upwards of $60,000 per year on average. A horticulturist, or an expert on cultivating plants, fruits and vegetables, makes around $40,000 per year on average.
A petroleum geologist, who studies the earth's surface to locate oil and gas makes $100,000 per year on average.
A metallurgist, or metal expert, who may work in the processing sites of mines, makes more than $100, per year. A steel fabricator, a highly specialized job which converts steel into steel products, makes over $40,000 per year. Steelworkers, who build structural elements for buildings out of steel, make more than $50,000 per year on average.
A synthetic chemist, who develops new chemicals, earns more than $80,000 per year on average.
What are the best paying jobs in basic industries?
Tech jobs are among the highest paid jobs in the primary sector. For example, software developers in the paper manufacturing industry earn on average $102,190 per year. Engineers in the paper manufacturing industry earn on average $95,310 per year. (All figures in this section from the US Bureau of Labor Statistics' May 2021 estimates.)
In the oil and gas industry, computer and information analysts can earn a median salary of $125,450. Computer network architects in the oil and gas industry can earn $128,960 per year on average.
In the mining industry, software developers earn a median income of $95,990, while computer systems analysts earn $102,360 on average. Mining and Geological Engineers, including Mining Safety Engineers, earn $100,450 per year on average.
Is basic industries a good career path for you?
The primary sector produces materials that are integral to the economy. These basic industries are not subject to the vagaries of economic fluctuations, because our daily lives are so dependent on them.
Jobs in the primary sector can be quite lucrative if they involve tech or engineering. However, miners and extractors have dangerous jobs. Extractors and agricultural workers have physically demanding jobs that make half the salary or less of an engineer or software developer.
In fact, the average salary in the manufacturing sector is around $52,000. The average salary in the agriculture industry is around $48,000. The average salary in the mining industry is close to $49,000. However, though the average salary may be in the middle range, these jobs are highly skilled, and therefore in demand. Another upside to to these jobs is that many do not require advanced degrees.
Another upside to working in these industries is that in the United States, they are often protected by unions, such as the United Steelworkers union. United Steelworkers not only include steelworkers but also aluminum and other metals, plus rubber, oil and chemical plant workers, pulp and paper industry workers, and forestry workers.
On the other hand, these jobs usually require a high degree of skill because they are dangerous. Basic industries laborers, like miners, extractors and loggers, are subject to high-risk environments. The work is also very physical. Laborers in agriculture, oil refinery and mining have physically demanding jobs that may take a toll on their bodies over time.
What's more, you might consider the future of these industries. As companies try to become more sustainable, mining and extraction might become archaic industries. On the other hand, some industries in this sector will always be around, such as agriculture and food safety.
The paper and pulp industry is also growing and will continue to thrive. It is responsible for creating many products that consumers use daily, such as packaging, tissues and hygiene products.
If you have reservations about working for a company that has a negative impact on the environment, basic industries may not be the career for you. The primary sector creates byproducts and pollution that are hazardous not only for workers but also for the surrounding communities.
Working in this industry you will be exposed to hazardous environments, particularly in the mining industry. Mines are potentially hazardous because they often catch fire, expose workers to poisonous dust or toxic gasses and carcinogens, are hot and humid, noisy, and various other risks like the potential for collapse.
Industries that rely on the continued use of precious natural resources are less sustainable. Communities and the environment are harmed by overfishing, deforestation and the use of large amounts of pesticides. That said, there are many interesting careers available in basic industries, from agronomist to petroleum geologist to metallurgist, so it is up to you to figure out what you want to pursue and how it will align with your personal morals.