In New York City, executive search firms are a crucial component of the business ecosystem. These firms specialize in executive-level recruitment and offer valuable support to organizations throughout the region. With their deep knowledge of executive hiring trends and insights into the executive job market, executive search firms are able to connect employers with highly qualified executives for their roles.
Executive search firms in NYC provide a variety of services, from conducting executive searches to providing career transition assistance for individuals looking for new executive positions. These companies also offer strategic advice to help clients maximize their executive recruiting efforts. They can provide critical feedback on job postings and help craft compelling resumes that stand out from other applicants' submissions. Additionally, they use data analysis techniques to identify top talent who are well-suited to executive roles.
The executive search industry in New York City is highly competitive, as there are numerous executive search firms operating in the region. As such, it is essential for executive search firms to distinguish themselves through their services and expertise in order to remain competitive. Clients should consider each executive search firm's track record and reputation before engaging with them. A comprehensive review of executive search firms in NYC will help ensure that employers find the right executive recruitment partner for their organization.
Overall, executive search firms in New York City play an important role in connecting employers with talented professionals who can lead their organizations to success. With their specialized knowledge and expertise, executive search firms are able to provide invaluable assistance to employers while helping ambitious executives find executive-level positions that suit their skillsets. For those seeking executive-level job opportunities, executive search firms in NYC provide a valuable resource for navigating the complex executive job market.
Top industries for executive search firms in NYC: Finance
The finance industry in New York City is one of the most vibrant and robust in the world. It is home to some of the largest and most influential financial institutions on the planet, such as the New York Stock Exchange, Nasdaq, and Goldman Sachs. This concentrated center of economic activity has helped create hundreds of thousands of jobs in finance-related sectors throughout the five boroughs. The sheer size and scope of this industry also makes it a major force driving tax revenue for the city.
New York City's finance industry isn't just limited to Wall Street – it stretches across many different sectors, including venture capital, private equity, asset management, banking, and insurance. It provides an essential foundation for businesses throughout NYC by providing capital to start-ups that could fuel future growth in areas such as technology or healthcare.
Banks and other lending institutions are also key players in providing credit to small business owners who may lack access to traditional financing methods. Additionally, financial technology companies have emerged as powerful forces driving innovation within banking, insurance and investments through their use of blockchain or artificial intelligence systems. As this sector continues to grow at a rapid rate, there is no doubt that it will continue to be one of New York City's economic pillars into the future.
Top industries for executive search firms in NYC: Insurance
As one of the most important economic hubs in the world, New York City is unsurprisingly home to a massive insurance industry, which provides a variety of specialized services to businesses and consumers alike. There are several large insurance companies in the NYC metro area, many of which are household names like AIG, MetLife, Prudential Financial, and many more. They have been providing coverage for homes, cars, health plans, life insurance policies, and more for decades.
Alongside these larger insurers there are also numerous independent agencies that provide specialized services to individuals and businesses tailored to their specific needs. These agencies provide coverage for various types of risks such as home damage by fire or other disasters; liability insurance against lawsuits; car insurance; commercial property insurance against theft or natural disasters; workers' compensation policies; and much more. In addition to these companies there are also insurers who specialize strictly in life or health plans including long-term care or disability plans.
New York City's financial sector also plays an important role in the success of its insurance industry. Major financial institutions like Goldman Sachs and JPMorgan Chase actively participate in underwriting risk across all industries while smaller regional players provide capital markets access through investment banking activities like mergers & acquisitions, private placements and securitizations.
The city's wealth of resources makes it easy for insurers to find new products that meet customer demand quickly while providing premiums at competitive prices. In short, New York City's robust economy provides a fertile ground for growth within the insurance industry that helps ensure its continued prosperity for years to come.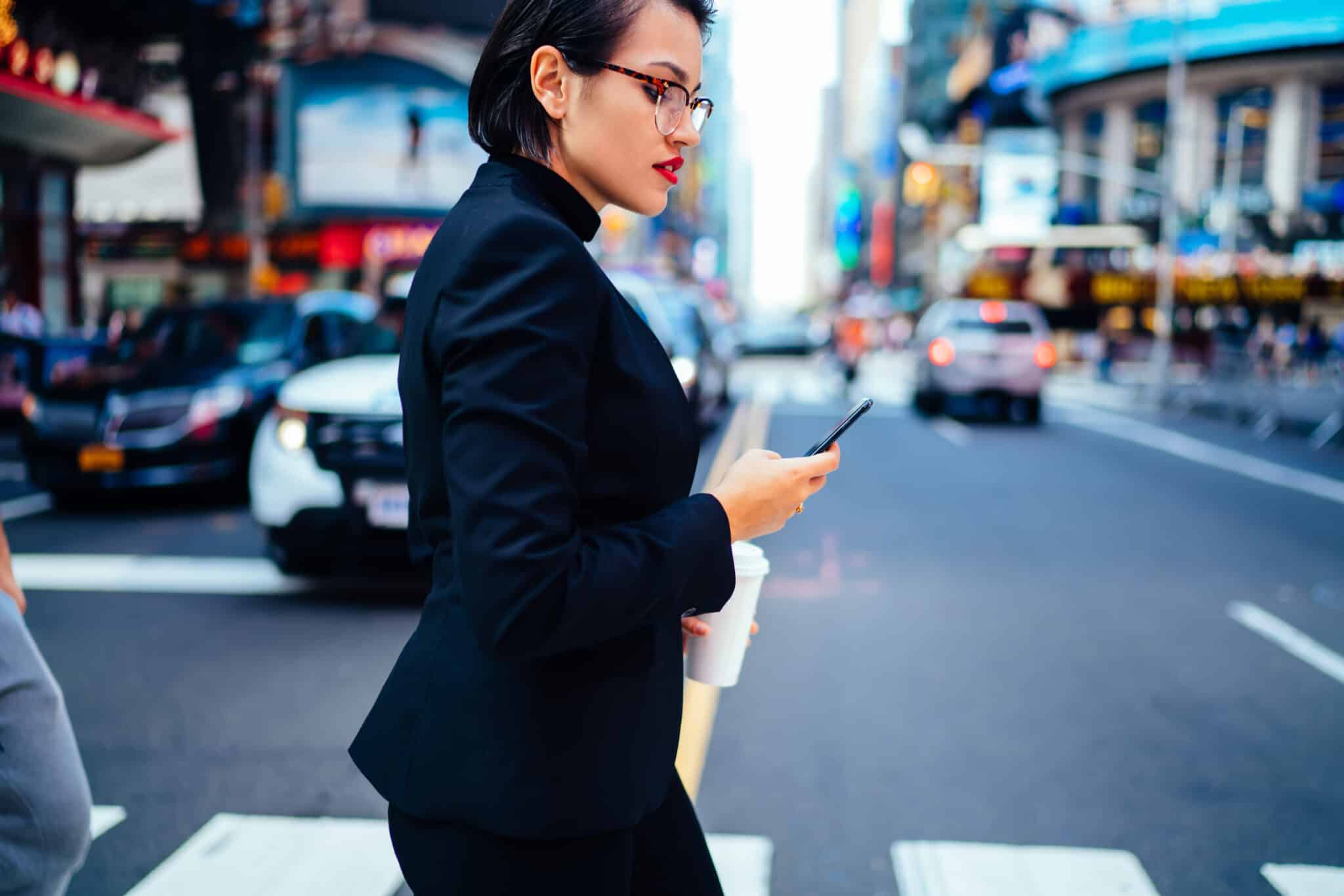 Top industries for executive search firms in NYC: Media
New York City is a hub for the media industry, with many iconic and influential institutions such as NBC, Condé Nast, and the New York Times having headquarters in the city. The media industry in New York City provides countless jobs for professionals in all areas of the sector, from on-air broadcasting to production and management roles. Additionally, the city's strong culture of creativity and entrepreneurship allows new businesses to launch within this sector while veteran organizations continue to lead innovation.
The media industry in New York City has had a long history of providing unique opportunities for individuals that have interest in various media fields. From iconic television programs to blockbuster movies, the creative minds of this city are constantly producing amazing works that keep audiences captivated each year.
On top of its entertainment output, the local media industry also runs dozens of radio stations, newspapers, digital publications and more. Furthermore, it offers educational programs at renowned institutions like NYU's Tisch School of Arts or Columbia University's Graduate School of Journalism for those interested in refining their skillset.
Top industries for executive search firms in NYC: Tech
The tech industry in New York City is flourishing, and the city has become an epicenter of innovation and entrepreneurship. There are many startups that have emerged from within the five boroughs and have received substantial investments, making them some of the most valuable companies in the world. For example, Foursquare, a social media app for finding nearby locations, was founded in 2009 by two NYU graduates who were living together in Manhattan at the time. Since then, it has raised over $200 million from venture capitalists and grown to serve tens of millions of users each month.
Another notable player in the NY tech scene is mobile payment provider Venmo. Founded by two college friends in 2009, they initially created an app to help split expenses with friends before joining PayPal's Braintree group and gaining widespread adoption across the US. Then there's Etsy which has become one of the go-to websites for handmade goods – their success story began with a Brooklyn-based team of 20 people who launched a platform that now boasts 45 million users around the world.
New York City also has programs to help foster innovation within its thriving tech industry. The New York City Economic Development Corporation (NYCEDC) launched Tech Talent Pipeline, which provides grants and other resources to recruit developers from various backgrounds into technology careers. Additionally, incubators such as TechStars NYC give early stage startups access to mentor networks as well as guidance on raising capital and launching their products into markets worldwide.
This support infrastructure, combined with the desirable living location and proximity to major universities and financial institutions, make NYC an excellent home for tech companies – and executive search firms!
Top industries for executive search firms in NYC: Real Estate
The real estate industry in New York City is one of the most vibrant and lucrative in the world. With a population of more than 8 million people and over 20,000 businesses, the city's size, prestige, and prosperity ensure that NYC residential real estate is in constant high demand. The commercial sector is equally impressive, with some of the most iconic office towers situated along Wall Street and throughout Midtown.
It would be difficult to overstate the importance of the real estate industry to NYC's economy. Real estate taxes bring in billions of dollars each year that are used to fund vital public services like fire departments, police forces, and schools. On top of this, countless businesses rely on commercial real estate for their operations – from financial firms to fashion houses – making it integral for job growth and innovation across industries.
And lastly, developers also benefit from tax incentives that encourage investments in affordable housing initiatives that support lower income communities throughout the five boroughs. All told, there is no doubt that New York's real estate industry is a massive economic driver for the entire city.
DEI Concerns for executive search firms in NYC
New York City is one of the most diverse cities in the world. It is home to over eight million people, making it the most populous city in the United States and a major cultural center. This diversity is seen throughout New York City's neighborhoods, which are populated by individuals from all walks of life and many different backgrounds.
Not only does New York City have a large population, but its diversity reflects that of the entire country. Executive search firms in NYC that, like Ellig Group, specialize in Diversity, Equity, and Inclusion, tout numerous benefits of pursuing a leadership team that mirrors the city's diversity.
With decades of expertise in DEI executive search, Ellig Group is a top-notch boutique executive search firm specializing in diversity, equity and inclusion. By leveraging our extensive knowledge and experience, Ellig Group has established a stellar track record for placing diverse C-suite executives who bring an exceptional level of creativity, innovation and problem solving skills to their organizations.
Research has shown that having employees from different backgrounds and identities leads to increased creativity and innovation because it encourages people to think outside the box and come up with fresh ideas. Diverse teams have been found to be significantly more successful at problem solving tasks when compared to teams composed of one demographic. Furthermore, inclusive companies are more likely to attract top talent due to the positive perception of diversity on the job market which can result in further innovations.
At Ellig Group, we understand the importance of diversity in all aspects of business operations and recognize that it provides a unique opportunity for organizations to grow as well as remain competitive in their respective industries. That's why we prioritize DEI when carrying out executive searches – allowing us to source highly qualified candidates with diverse perspectives who thrive in today's ever-changing environment. With access to a global pool of top tier professionals, Ellig Group is an invaluable asset for any organization seeking true diversity in leadership roles.